'Homer Simpson' car driver stopped in Milton Keynes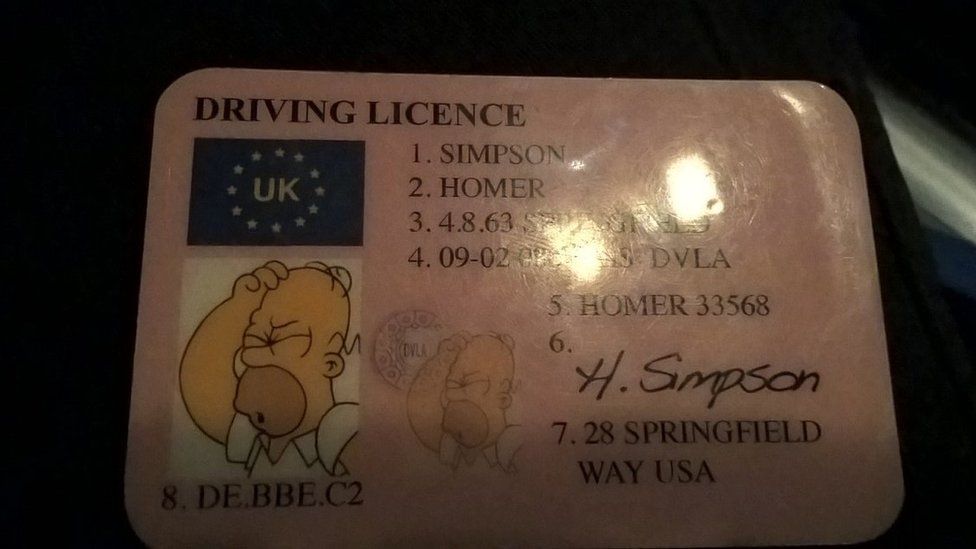 Police were handed a licence with cartoon character Homer Simpson's details on when they stopped a driver.
Thames Valley Police pulled the motorist over in Milton Keynes, Buckinghamshire, on Sunday night.
The force said in addition to the driver's fake licence, the car was not insured so it was seized by officers.
The news prompted a number of "D'oh" comments from Twitter followers. "Looks legit. Is it the signature you're suspecting?" wrote one.
Another person wrote: "Now, the question is, did you ask for a valid driving licence, or just a driving licence, because to be fair, that is a driving licence."
Police said the driver was reported to court for both offences.
Related Internet Links
The BBC is not responsible for the content of external sites.