Funds raised to house Bletchley Park codebreaking Bombe at new site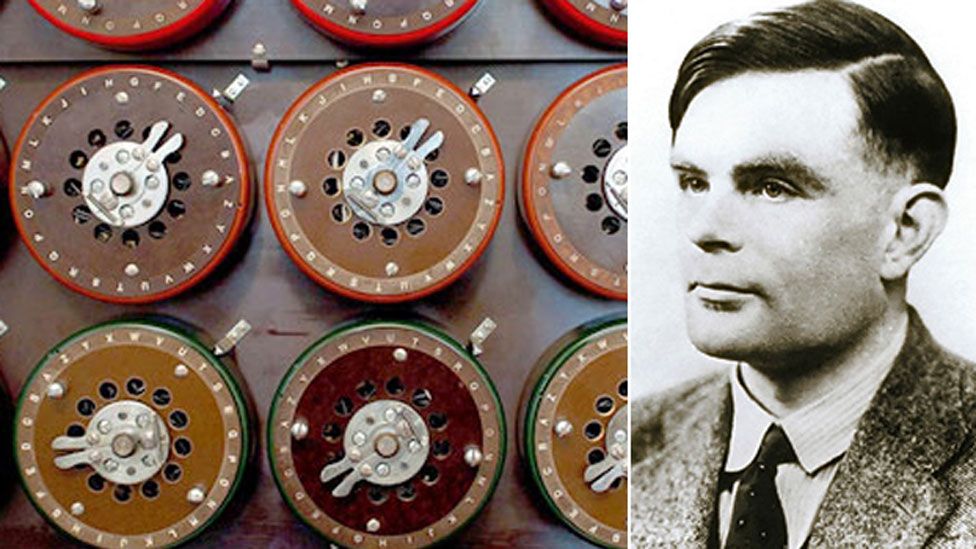 The National Museum of Computing (TNMOC) has raised £60,000 in four weeks to house a replica World War Two codebreaking machine, rebuilt next door at Bletchley Park.
The Bombe, which cracked the German Enigma code, was built at the former Government Code and Cypher School.
The Turing Welchman Bombe Rebuild Trust chose to move the machine to a new home and funds were needed for a gallery.
TNMOC said it was "astonished" it exceeded its £50,000 target.
Chair of trustees, Andrew Herbert, said: "We warmly thank everyone who made the Bombe crowdfunder such a resounding success."
People will be able to see the rebuilt Bombe in its new home when it opens in the summer.
Codebreakers Alan Turing and Gordon Welchman created the Bombe at Bletchley Park in Buckinghamshire to break encrypted codes generated by the German Enigma machine.
The invention was said to have been one of the biggest contributions towards the Allied victory in World War Two.
There are no surviving original Bombe machines, but in the early 1990s retired engineer John Harper recruited a team to reconstruct a replica as a tribute to the wartime codebreakers. It was completed in 2007.
Bletchley Park said the decision to house the replica at a new home was taken by the Rebuild Trust and had been "an amicable agreement with all parties".
A joint statement from the Bletchley Park Trust and the Rebuild Trust said it was intended that the Bombe replica would originally be located in Hut 11A at Bletchley Park, where the machines were housed during the war, but talks did not lead to a "mutually satisfactory agreement".
However, a Bombe Breakthrough exhibition is due to open next Saturday in Hut 11A instead, which will tell the story of the Enigma challenge in its original setting for the first time.
Related Internet Links
The BBC is not responsible for the content of external sites.