Luton hit-and-run during police pursuit leaves teenager injured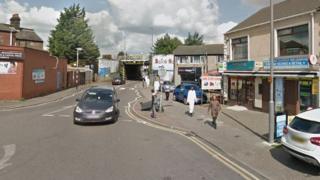 A teenager has been seriously injured in a hit-and-run by a car being pursued by police.
Bedfordshire Police said the silver Volkswagen crashed into the boy, who was on foot, in Leagrave Road in Luton at about 16:15 GMT.
Officers were chasing the car, which was believed to be stolen. It was recovered nearby and police are trying to locate its occupants.
The victim was airlifted to hospital where he is in a critical condition.
Bedfordshire Police has referred the incident to the Independent Office for Police Conduct.