Teen accused of murdering Watford 'drug dealer friend'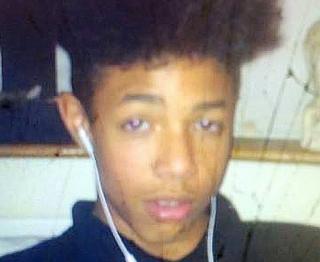 A teenager was stabbed by his friend at a flat from which they both dealt drugs, a court has heard.
Koy Bentley, 15, was stabbed fatally by another teenager with a kitchen knife at a flat in Water Lane, Watford.
After stabbing victim Koy through the lung and heart, the defendant is said to have left the flat with a man, dumping the knife in a bush.
The accused, aged 15, who cannot be named for legal reasons, denies murdering Koy last June.
Prosecutor William Harbage QC told St Albans Crown Court: "The two knew each other and maybe were even friends.
"But the evidence suggests a disagreement suddenly arose between them and the accused stabbed Koy Bentley not once, but twice in his chest."
Mr Harbage said in the flat banter would often pass between Koy and the defendant, with them saying "shut up or I'll stab you".
"The background to all this is drugs," he added.
A 21-year-old man, accused of dealing drugs, was in the flat with the teenagers at the time, as were two young women who were in a bedroom taking drugs.
The court was told that after the stabbing "panic" broke out and the defendant and the 21-year-old fled along with one of the young women.
But the other stayed behind and called the ambulance service.
"You maybe shocked that Koy could be involved in selling crack cocaine and heroin at the age of 15, but plainly he did not deserve to die," Mr Harbage said.
The accused from north London denied murder but pleaded guilty with the 21-year-old man that they conspired together, and with Koy, to supply a controlled Class A drug.
The 21-year-old man, who cannot be named, also pleaded guilty to perverting the course of justice by instructing one of the women to lie to the ambulance crew about how Koy had received his injuries.
The trial continues.