Watford stab accused teenager 'apologised to victim'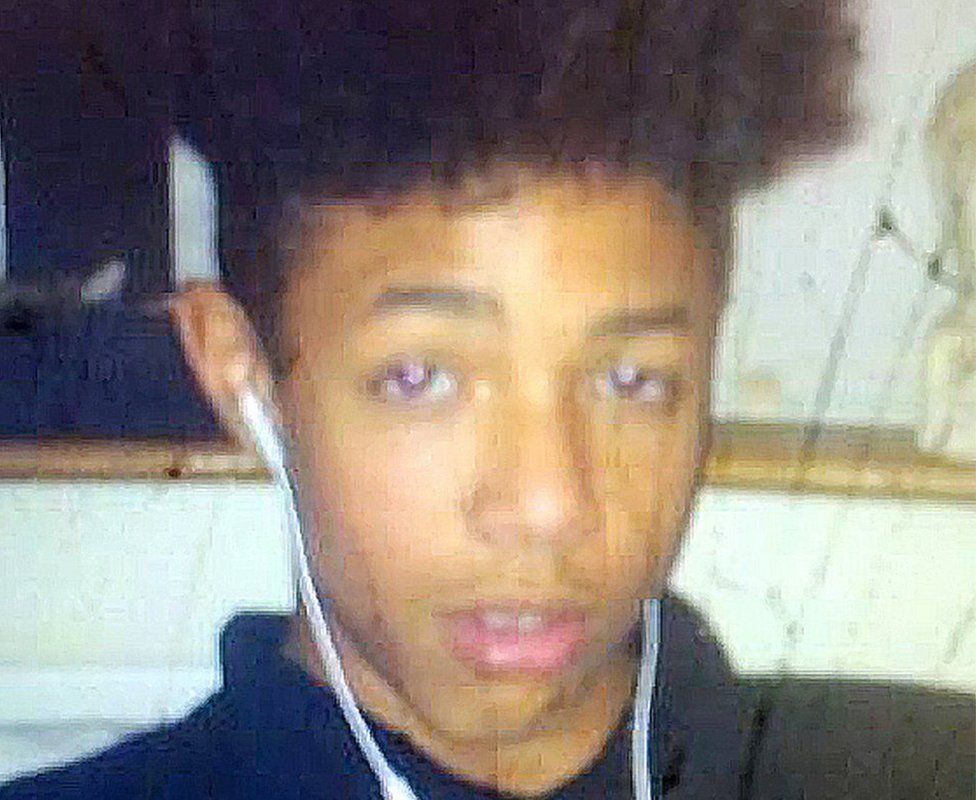 A teenager accused of stabbing his friend at a flat from which they both dealt drugs apologised to the victim as he was dying, a court has heard.
Koy Bentley, 15, was stabbed with a kitchen knife at a flat in Water Lane, Watford, on 5 June.
A witness told a jury the teenager who inflicted the wound apologised and grabbed hold of Koy before he fell, lowering him into a chair.
The accused, aged 16, who cannot be named for legal reasons, denies murder.
He has pleaded guilty along with the 22-year-old witness, who cannot be named, to a charge that they conspired together and with Koy to supply a Class A drug.
The man has also admitted perverting the course of justice by asking a woman, who had come to the flat to buy drugs, to lie to ambulance crew about how Koy received his injuries and telling another woman to remove evidence.
The 22-year-old was at the flat on 5 June from where he, the victim and the accused, who was then aged 15, were supplying heroin and crack cocaine when it is alleged a "disagreement" broke out between Koy and the accused.
He told St Albans Crown Court he was sitting on a sofa "sorting out" the drugs and the money when he noticed the accused had got up and was holding Koy by the neck. He told them to "stop messing about".
"[Then] I heard a thud. I thought it was a punch. I heard Koy say 'Are you done' twice," he said.
"He [the accused] had a knife in his right hand, it had blood on it, on the tip of the blade. His arms were by his side."
The court heard Koy thought he had been punched but when the teenager lifted up his top, blood was pouring from a wound under his armpit.
"While we were staring at the blood coming down he started losing consciousness," the witness told the jury.
The defendant apologised to Koy and sat him back down in the chair, he said.
The court heard after stabbing the victim through the lung and heart, the defendant left the flat with the man, dumping the knife in a bush.
Related Internet Links
The BBC is not responsible for the content of external sites.