Heroin addict stole from parents for 'African drug cure'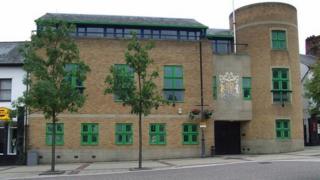 A man who stole £7,000 from his parents to "cure" his heroin addiction has been jailed for nine months.
Scott Gadsby, 38, took the money from a safe at his parents home in Flitwick, Bedfordshire and travelled to a clinic in Belgium.
He paid £2,000 and was given a special root from Africa which left him in a hallucinogenic state for two days, the court heard.
Gadsby, of no fixed abode, admitted theft and failing to surrender.
He said the treatment helped him beat his addiction and he spent the rest of the money while living in a tent in Torquay in Devon.
'Despicable actions'
The court heard Gadsby had ignored a text message from his mother pleading with him to return the money.
Judge Richard Foster said Gadsby's actions were "despicable" and he had breached the trust of his parents by taking the money, which was inheritance from his grandmother.
He had gone to live with his parents as he was having problems with his drug addiction, the court heard.
He had previously stolen from his grandmother, which is why his parents kept cash and valuables locked away in a safe.
But while his parents were out shopping on 11 December 2016, Gadsby unlocked the safe and took the £7,000.
The court heard the incident had shattered his relationship with his parents who had hoped to help their son tackle his drug addiction by sending him to a Christian rehabilitation centre.