'Laughing gas' driver jailed over A41 fatal crash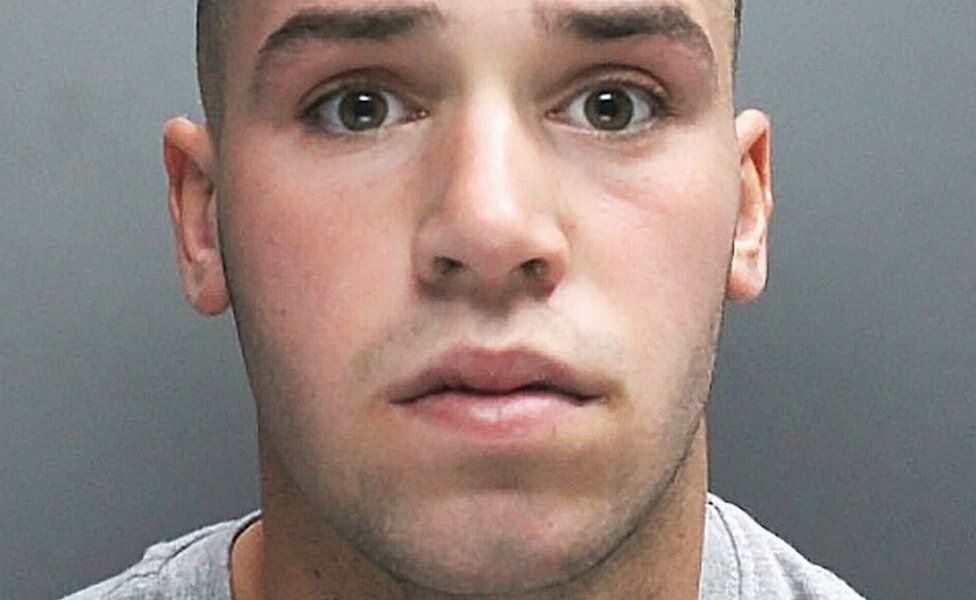 A teenager who inhaled laughing gas while driving at high speed before crashing and killing two women has been jailed.
William Thompson, 18, ploughed his van into a car containing Mary Davis and Jean Malone on the A41 in Hertfordshire last May, killing both instantly.
More than 50 nitrous oxide canisters were found on the road after the crash.
Thompson, from Weston Turville, Buckinghamshire, was jailed for nine years and 10 months.
The teenager, aged 17 at the time of the crash, was sentenced at Luton Crown Court on Friday having changed his plea to two counts of causing death by dangerous driving to guilty on the first day of a planned trial in April.
Moments before the crash near Berkhamsted, he was seen by another motorist holding a large inflated balloon in one hand and the steering wheel in the other.
Thompson's three-tonne van, by law, should have been driven at no more than 60mph, but his speedometer showed when it hit the Nissan Micra it would have been travelling at more than 78mph.
Other motorists reported him driving at up to 100mph, veering from lane to lane, the court was told.
The impact of the crash sent the Micra off the road and into a tree, throwing Ms Malone, 76, whose son Mark was driving and survived, from the passenger seat.
The car had been travelling from Hendon, north London, where the women ran a pensioners' bingo club, to 66-year-old Ms Davis' home in Stoke Mandeville, Buckinghamshire, before a planned journey back to the Malones' home in Hemel Hempstead.
Thompson's Peugeot van rolled on to its roof for more than 100m and nitrous oxide canisters covered the road, along with balloons used to inhale the gas.
Prosecutor Timothy Godfrey told the court Thompson initially said a deer had run out in front of him and he had swerved to miss it, clipping the rear of the Micra.
But Mr Godfrey added: "The cause of the collision was his loss of control of the vehicle because he was preoccupied with inflating a balloon with nitrous oxide found in the van."
Thompson was also banned from driving for six-and-a-half years.
Related Internet Links
The BBC is not responsible for the content of external sites.