St Albans £7.75m 'city-changing' museum opens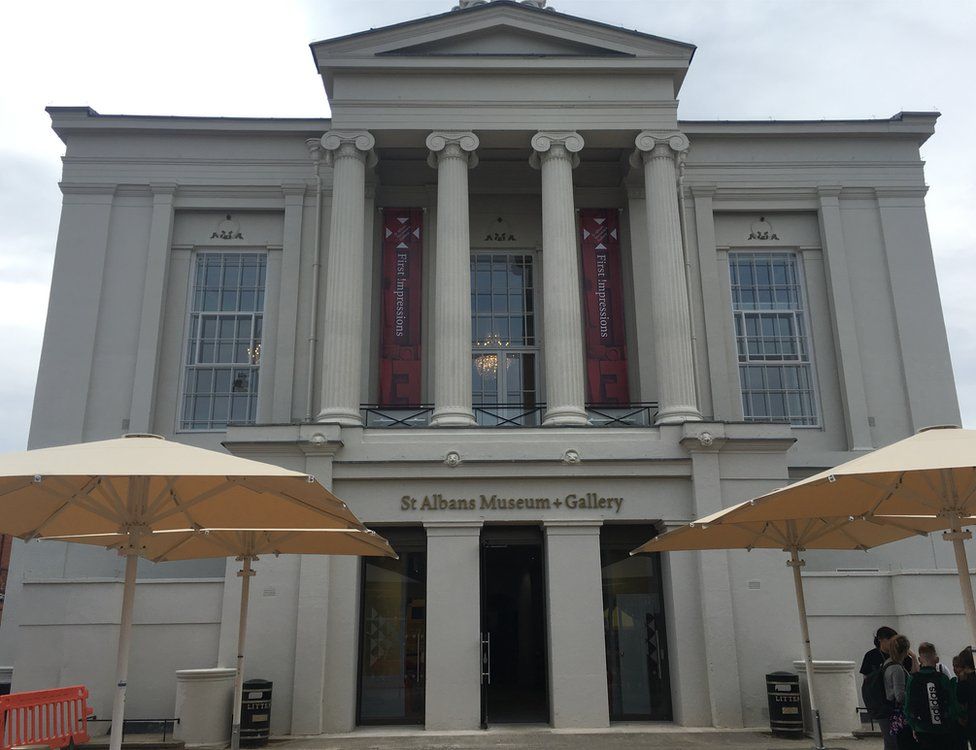 A new £7.75m museum, due to open following a two-year restoration of an historic but underused building, has been described as a "city-changing" project.
St Albans Museum and Gallery opens to the public later in the city's Grade II* listed Georgian town hall.
Set over three floors, it tells the story of the city from the pre-Roman era through to modern times.
The council said it had "breathed new life into the building".
The town hall, built in 1831, which still houses the city's former courtroom and prison cells, has been largely redundant in recent years and was costing the authority about £100,000 a year to maintain.
Meanwhile the old Museum of St Albans was attracting limited visitors due to its location on the edge of the town centre.
In the restored building, displays tell the story of the district's development from 110,000 BC and feature Roman treasures and evidence of Boudicca's revolt.
Visitors will also learn more about St Albans' role in War of the Roses and the city's famous figures such as Sir Francis Bacon, Ryder Cup founder and ex-mayor, Samuel Ryder, Prof Stephen Hawking, Stanley Kubrick and Jim Rodford. There is also space for exhibitions and contemporary art shows.
The project received £2.8m from the Heritage Lottery Fund (HLF) and St Albans Council will provide £3.3m from the redevelopment of the former site for housing.
The St Albans Museums and Galleries Trust raised £1.5m and is looking to raise a further £200,000.
Councillor Annie Brewster said: "This is a city-changing project. So many people, in fact over four million a year, walked past our Grade II* listed town hall and court house rarely giving a second thought to its grand past.
"We have created a new chapter, after over half a century of somewhat dormant purposes, we have breathed new life into the building and transformed it for new generations to enjoy."
Related Internet Links
The BBC is not responsible for the content of external sites.