Leighton Buzzard 'mistaken identity PC shooters' cleared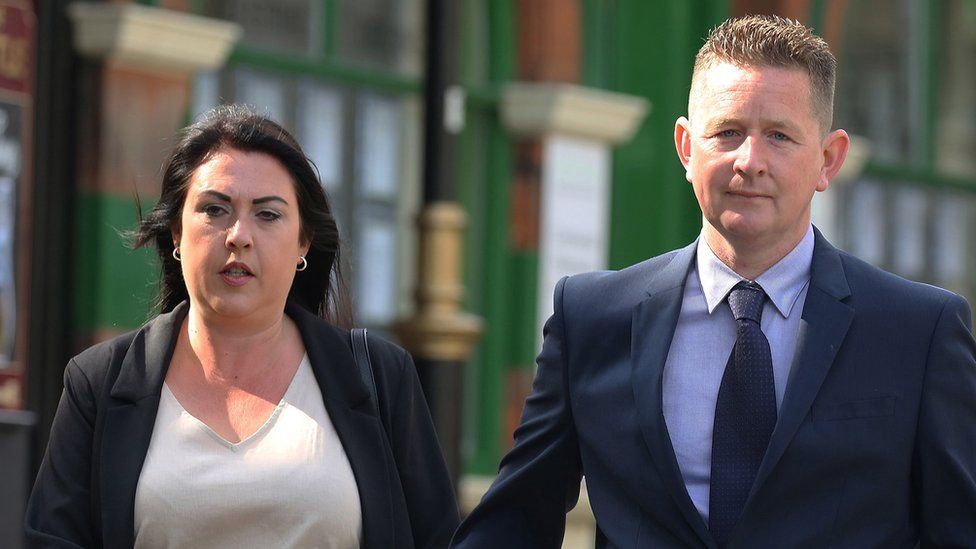 A man who shot at police officers in an unmarked van after mistaking them for those who had burgled his garage has been cleared of attempted murder.
Richard Baldwin, 35, and his father Bernard, 63, both of Leighton Buzzard, were "seeking retribution", believing they had been burgled by travellers.
Richard Baldwin fired the legally-owned shotgun three times at a van in which two police officers were sitting.
At Luton Crown Court both Baldwins were cleared of attempted murder.
The jury had been told that after the burglary Richard and Bernard Baldwin went out to look for those responsible and came across a white van containing PC Marcus Myers and PC Russell Mapley parked at a roundabout.
The officers had been on their way to investigate the break-in on 22 September but were told to "stand down" following reports that Richard, of Saturn Close, Leighton Buzzard, had a shotgun.
In a high-speed chase that followed the prosecution alleged Richard Baldwin fired the double-barrelled weapon and pointed it at PC Myers, causing the officer to feel "feared for my life".
A further two shots were fired at the police vehicle before it managed to reverse and get away.
During the trial, Jonathan Goldberg QC, defending Richard Baldwin, told the court: "Richard fired out of this particular shotgun three times, twice in the air and once at the front tyre of the van.
"He wasn't intending to kill or hurt anybody."
Both men were also found not guilty of an alternative charge of attempting to cause grievous bodily harm with intent, possession of a firearm with intent to cause fear of violence and carrying a loaded shotgun in a public place.
Bernard Baldwin, of Dove Tree Road, Leighton Buzzard, also denied dangerous driving and was cleared.
Richard Baldwin's wife Victoria, 41, was found not guilty of assisting an offender.
Related Internet Links
The BBC is not responsible for the content of external sites.