Artichoke killer Gillian Leeden's 'vicious' hippo jibe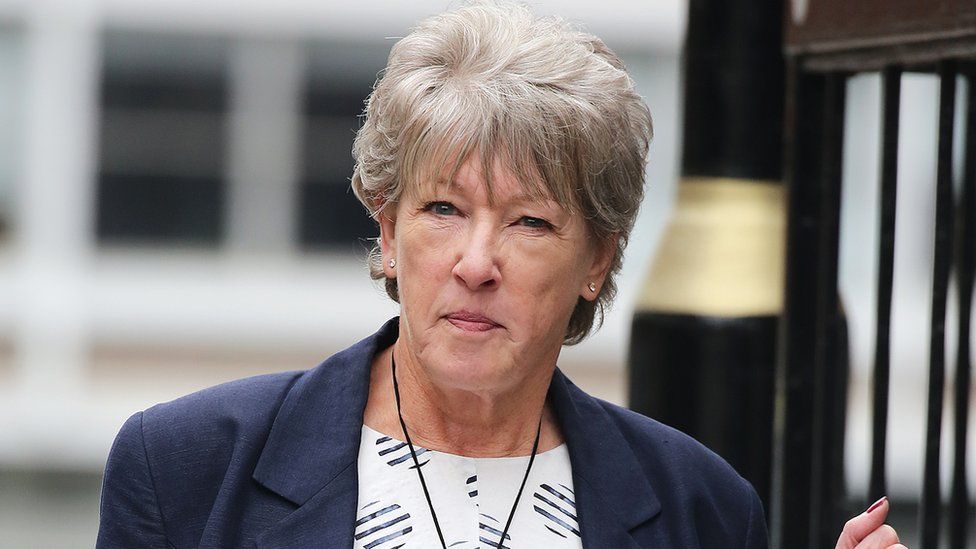 A former nurse accused of making false allegations about her sisters would play Who Let the Dogs Out whenever one of them appeared, a court was told.
Gillian Leeden accused Deborah Lemay and Lyndsey Glasset of theft and abuse in her book Behind the Artichokes.
The 66-year-old wrote it after being convicted of destroying Ms Glassett's artichokes with weed killer.
Ms Leeden, of St Michael's Road, Broxbourne, Hertfordshire, denies two charges of conveying false information.
She would also refer to Mrs Lemay as "the Hippopotamus" after the TV character Reggie Perrin's mother-in-law, St Albans Crown Court heard.
The jury was told the row broke out after disagreements over their mother's care and estate.
The relationship between Ms Leedon and her sisters broke down in 2010, the court was told.
Lyndsey Glassett was their mother's full-time carer and Ms Leeden lived in a flat upstairs.
Their sister Deborah Lemay told the court her mother did not want Ms Leeden to share power of attorney over her affairs.
Instead she gave it to Mrs Lemay, her husband Brian and Ms Glassett, she said.
Mrs Lemay told the court Ms Leeden would "lean out of her window upstairs and cat call" when she visited their mother.
The jury heard the defendant would play Baha Men's 2000 hit Who Let the Dogs Out when she saw Ms Glassett.
Mrs Lemay told the court: "It was nasty and vicious.
"She called my husband an odious little man and said Lyndsey had never done anything with her life."
The jury has been told they must read Ms Leeden's 213-page book Behind the Artichokes.
The first charge relates to allegations that Mrs Lemay stole £21,000 from their late mother, removed furniture and jewellery from her address without consent, and abused her.
The second charge relates to the same allegations, but also that Ms Glassett inherited money from their aunt Barbara Leeden through misdemeanour.
Related Internet Links
The BBC is not responsible for the content of external sites.