Colchester stalking inquiry: Man accused over five cases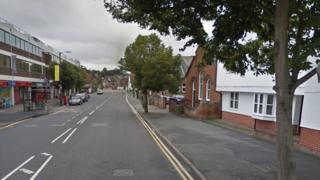 A man has been charged with stalking females as young as 15, and the sexual assault of a woman who had been waiting for a bus.
Samuel Apenteng was accused of assaulting the women, aged in her 20s, in Colchester on 30 May.
He was also charged in relation to five girls and women, aged between 15 and 28, who reported they had been stalked between February and June.
Mr Apenteng was due to appear at Chelmsford Magistrates.