HMP The Mount: Prisoners cause £200k of damage in disturbance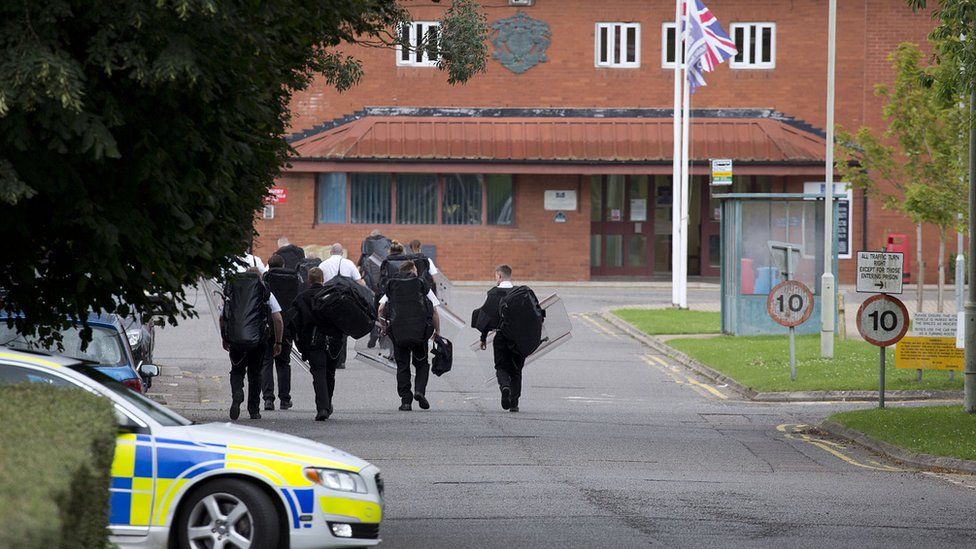 Damage caused by two days of trouble by inmates at a prison cost nearly £200,000 to repair.
Armed inmates were reported to have taken over one of its wings, but no charges were ever brought.
The Ministry of Justice (MoJ) said it did "not tolerate violence in our prisons".
The figures were released by the MoJ to the BBC after a Freedom of Information Act request.
Some of the £193,600 repair bill included replacing flooring and furniture and ensuring the prison was safe following the trouble.
Other costs included £16,700 spent on cleaning, £11,000 on temporary lighting and £7,000 to reinstate cells.
Speaking about the cost of the damage done, Ms Albutt said the problems at The Mount were "symptomatic of prisons at the time".
Factors including organised crime groups selling drugs to inmates, a lack of staff and younger, more violent prisoners created "a bit of a perfect storm", she said.
She added that "staffing levels in prisons are starting to improve but unfortunately it takes a while to become competent and confident, streetwise officer" and said some sites were "struggling" to keep new officers.
The Mount, in Bovingdon village near Hemel Hempstead, opened in 1987 and is classed as a category C male prison.
The "hybrid training and resettlement prison" has a population of more than 1,000 inmates and caters for a number of prisoners in the last six months of their sentence.
An MoJ spokeswoman said: "We do not tolerate violence in our prisons, and are clear that those responsible will be referred to the police and could spend longer behind bars.
"We have ensured all of the repairs made were carried out swiftly and cost effectively."
Related Internet Links
The BBC is not responsible for the content of external sites.