Girl died of sepsis after chances missed by hospital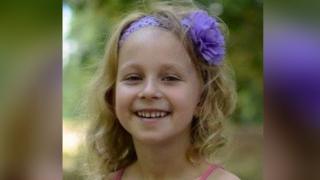 A six-year-old girl who died from sepsis could have been saved if opportunities were not missed, an inquest has heard.
Goda Janulevicuite died in April 2016 after going to the Luton and Dunstable Hospital.
Ampthill Coroners' Court heard Goda saw her GP, attended an urgent GP centre and was admitted to hospital twice before being treated for severe sepsis.
By then it was too late and she deteriorated rapidly.
On Wednesday, the inquest heard Goda, who had chicken pox, was suffering from pain in her back and legs when her parents rang their GP on 4 April 2016.
Dr Tahir Mehmood said he decided to do a home visit and diagnosed chicken pox but he was worried about the back pain.
He booked Goda in for an appointment later that day so medics could check for a urine infection but the family, who are from Lithuania, did not turn up.
Monica McGrenra, a sister in the children's accident and emergency unit at the Luton and Dunstable Hospital, met Goda the following day, 5 April.
She told the inquest she saw that Goda, who had been referred from the urgent GP centre in the hospital, required treatment for sepsis.
But the doctor who oversaw her care that day did not see the letter from the urgent GP centre doctor.
Green dye
She was later discharged without antibiotics for a urinary infection or sepsis.
Ms McGrenra said the hospital thought she had improved.
Hospital consultant Dr Gyergyi Kameras saw Goda on 6 April and started treatment for sepsis right away, but it did not make any difference.
All the witnesses said the child was covered in brilliant green dye from head to toe, even her hair.
The court heard it appeared to be caused by a traditional Eastern European an antiseptic lotion for skin diseases.
Dr Kameras said it hampered their progress.
She said: "I could not see if she was pale or flushed, whether her skin was mottled or not - a sign of severe sepsis. It was really difficult to do the clinical examinations."
Goda's condition worsened and she died not long after being transferred to Great Ormond Street Hospital.
The inquest heard the sepsis infection had probably entered Goda's body through a chicken pox lesion.
The hearing continues.