Rhythms of the World festival cancelled in Hitichin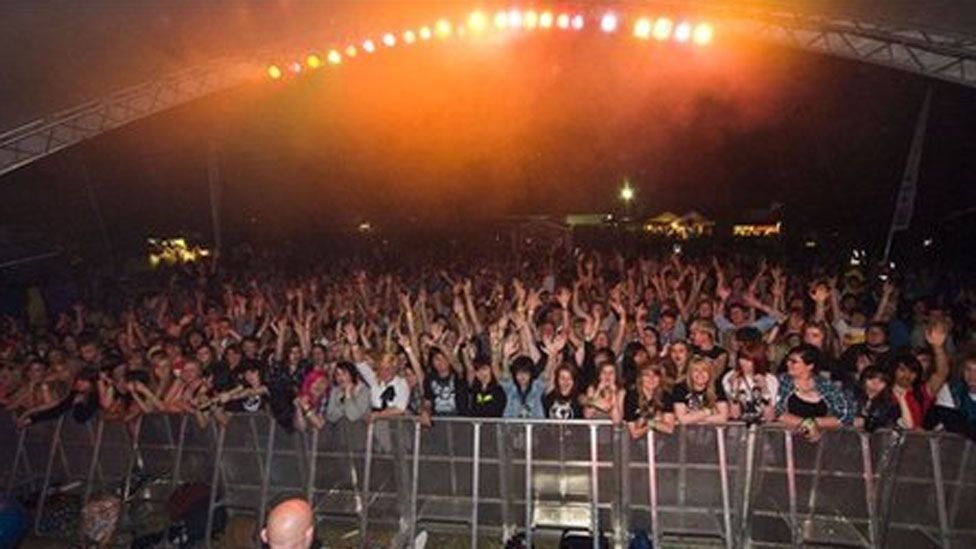 A music festival has been cancelled after a local authority refused part of the licence application for the event.
The Rhythms of the World Festival in Hitchin town centre began in 1992 and was once billed as the largest free festival of world music in the UK.
In 2008 it moved to the grounds of the Hitchin Priory over safety concerns and this year was an attempt to bring it back to the streets.
North Hertfordshire Council said the decision was "not taken lightly".
The festival began in Hitchin Town Hall and moved outside in 1996.
By the early 2000s it took over the town centre with five stages, numerous fringe events and about 30,000 attending over two days at its peak.
The last festival was at the priory in 2016, but this year organisers were planning a music event on 11 August with a stage in the Market Square, a smaller buskers' stage on the High Street, a stage in the grounds of St Mary's Church and another in the church itself.
They said some objections had been received by the council before the closing date for representations in June and they would be providing a response to each of them.
It said it took objections from the police and environmental health team relating to public safety into account, which included managing a festival in a large open space and potential overcrowding and disorder issues.
Councillor Bernard Lovewell said: "The sub-committee decided to restrict the event to the church and church gardens as this was a smaller, controllable area.
"The decision to restrict the licence was not taken lightly, however the safety of the public always has to be our primary concern."
A statement from the organisers said: "We therefore have no alternative but to cancel the event,"
"We would like to thank the committee for giving us a fair hearing."
Related Internet Links
The BBC is not responsible for the content of external sites.