Milton Keynes teen death ambulance told 'wrong location'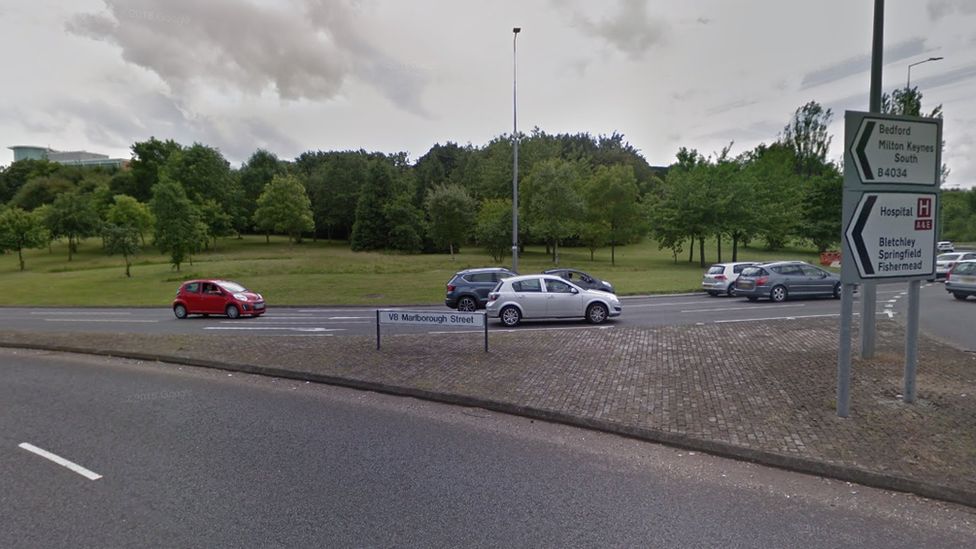 An ambulance boss is urging people to give correct information when calling 999 after crews were sent to the wrong place in an incident where a girl died.
The 15-year-old was taken ill in Marlborough Street, Milton Keynes, on Monday and an ambulance was called at 14:33 BST, but she died at the scene.
South Central Ambulance Service said staff arrived within five minutes, but the caller gave the wrong location.
A second 999 call provided the correct address and crews arrived at 14:49.
Thames Valley Police are treating the girl's death as "unexplained".
Mark Begley, from South Central Ambulance Service, said: "Regrettably the location confirmed by two people on the original call was not correct as no patient was at that location.
"While staff got out of their vehicles, desperately looking for the young girl and shouting for attention, our control room team tried to call back the original caller twice but unfortunately both times the mobile phone used was either switched off or engaged."
The ambulance service is urging members of the public to provide control room staff with correct information and ensure the phone number used to call them is available until staff are at the scene.
Thames Valley Police is appealing for anyone with information about the death to contact them.
Related Internet Links
The BBC is not responsible for the content of external sites.