Bedford Park Concerts growth down to good 'reputation'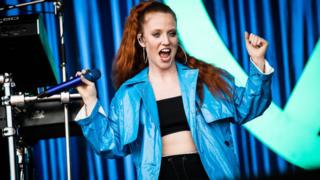 An annual three-day concert will "attract bigger names" as it grows over the years, according to the promoter.
On Friday, Saturday and Sunday, the Bedford Park Concerts return with headliners Billy Ocean, Jess Glynne and Lesley Garrett.
Mark Harrison, the man who started the concerts 28 years ago, said the hardest thing has been attracting the artists.
With 24,000-26,000 people expected over the three days, he said the event now has the right "reputation".
The promoter said his hard work has taken time, from starting out with a Proms concert (which takes place again this Sunday), to making it a two-day event about 15 years ago, and progressing to the three-day event five years ago.
Over the years acts such as Status Quo, Sir Tom Jones, Kaiser Chiefs and Jason Donovan have performed at the 14,999-capacity park.
"You need to prove who you are, prove the site and now in Bedford we have a reputation in the industry of putting on a fantastic event," said Mr Harrison.
Emma Garrett, who runs Pavilion In The Park cafe, said: "They are a real benefit for the town, and help to put us on the map as a cultural, creative, artistic community-focussed hub.
"As they have grown in size, so the economic benefits to local traders and independent businesses increase accordingly."
The promoter said he has big ideas for other events next year, including a 3,000-capacity, two-night only West End theatre show.
Mr Harrison could not confirm what the show would be, but he is hoping it will be "something like Priscilla, Queen of the Desert".