Milton Keynes Council first to offer free sanitary products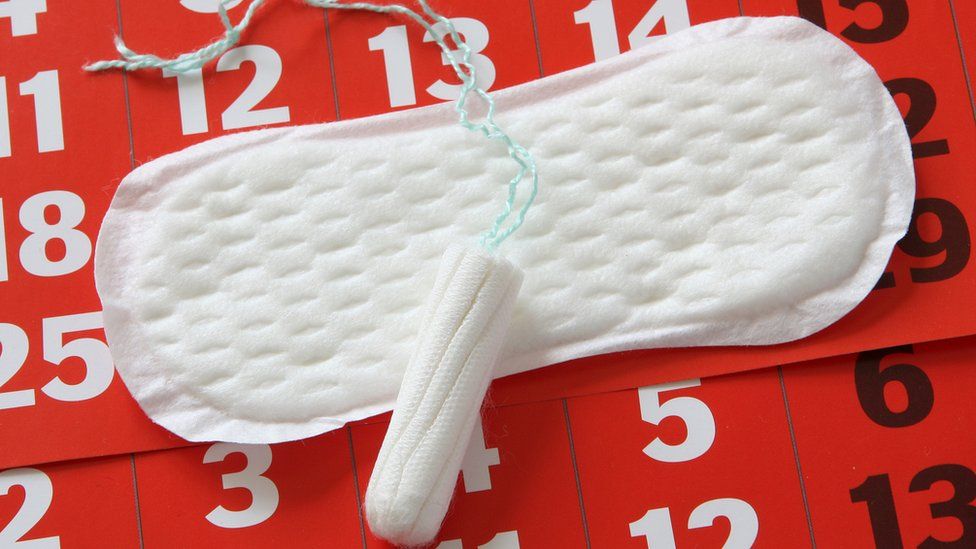 A council has become the first in England to back plans for free sanitary products in schools to tackle period poverty.
Councillors in Milton Keynes approved the proposals at a meeting earlier.
The motion was brought after 13-year-old campaigner Paige Pilkington met with former mayor David Hopkins.
Paige, who founded a project to provide sanitary wear for girls from low-income families, said she was "so happy" the plans had gone through.
The Milton Keynes Academy pupil launched the Girl Pack project, which provides free sanitary towels, wipes, underwear and hand sanitiser.
She was inspired to set it up after noticing her friends were skipping school during their periods because they didn't have access to sanitary towels or tampons.
The council said it hoped to work with the project to eventually offer the products in all public buildings, including libraries and community centres.
A recent study by Plan International UK found 45% of UK women have to use socks or newspaper during their period.
Paige, who launched Girl Pack in March with the help of her mother Ellie, already supplies sanitary products to food banks, community hubs and six schools in and around Milton Keynes.
On Twitter, the teenager said she was "so happy" to hear the council will provide free sanitary products in schools and thanked "all of the councillors who are on board".
She added: "Period poverty is very real and not just in my little part of the country.
"It's 2018 and it's time for change."
Conservative group leader Alexander Walker said Mr Hopkins had made a "passionate argument for ending period poverty" in Milton Keynes.
You may also be interested in:
Related Internet Links
The BBC is not responsible for the content of external sites.