Herts PCC 'suspends' fire service takeover bid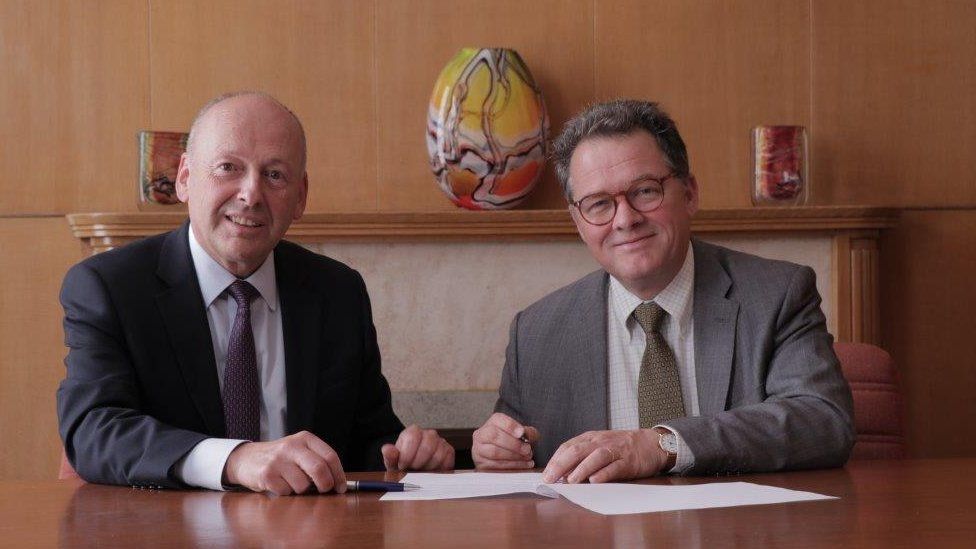 Hertfordshire's police and crime commissioner has "suspended" his bid to take over the fire service after making an agreement with the county council.
David Lloyd said the "collaboration arrangements" agreed with the authority, which currently oversees the service, could "improve efficiency, effectiveness and public safety".
They include looking at the benefits of a joint police and fire headquarters.
Hertfordshire County Council said it "welcomed the arrangement".
Mr Lloyd submitted a bid to the Home Office last summer to take over the running of the fire service.
In June this year he was asked to submit a more detailed "business case", which floated the possibility of closing or relocating police and fire stations.
He argued that bringing the emergency services together would cut costs, enable better joint working and improve public safety.
The county council and a number of the county's district councils objected to the plans.
Mr Lloyd asked the Home Office to suspend consideration of the business case after the authority agreed to look at ways the two emergency services could work together, and on the understanding that "significant and speedy" progress could be made.
It is understood that the application will be withdrawn when future working arrangements have been finalised.
"I want the best for police and fire services, and together with the county council, we recognise a number of important areas for collaboration which can improve efficiency, effectiveness and public safety," Mr Lloyd said.
A new collaboration board will assess the financial and operational benefits of co-locating police and fire headquarters in Welwyn Garden City.
It will also look at a joint control room and training base, shared use of drones and improvements in response to incidents where both services are needed.
Council leader David Williams said: "We remain committed to seeking opportunities to improve the fire and rescue service's efficiency and cost effectiveness."
Related Internet Links
The BBC is not responsible for the content of external sites.