Big Brother seeks planning permission to stay at Elstree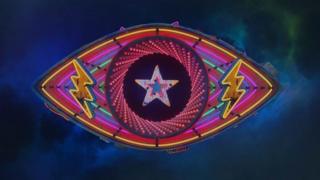 Local councillors will decide on the future of the Big Brother house at a meeting on Thursday.
Production company Endemol Shine UK has applied to Hertsmere Borough Council to keep the house at Elstree Studios in Borehamwood, Hertfordshire, for the next three years.
The house's current permission expires on 30 September, just 16 days after the new Big Brother series begins.
The planning committee has recommended that the application is approved.
Endemol has asked to continue staging 32 eviction shows a year as well as occasional corporate events.
A report to the council's planning committee said a "key consideration" is the impact the house and live events will have on nearby residents.
As part of the planning process, 180 residents were notified of the application but only two people responded. One resident was against the proposal, and the other made a general comment about the plans.
The report states that keeping the Big Brother house at the site "would help to support the vitality and viability of the Borehamwood town centre as it continues to provide a level of employment and brings visitors to Borehamwood when the eviction shows are aired".
A number of conditions to restrict noise are expected to be discussed at the meeting, including retaining acoustic screening, limits on live eviction shows and time limits on music.