St Albans silhouettes mark Hill End Hospital contribution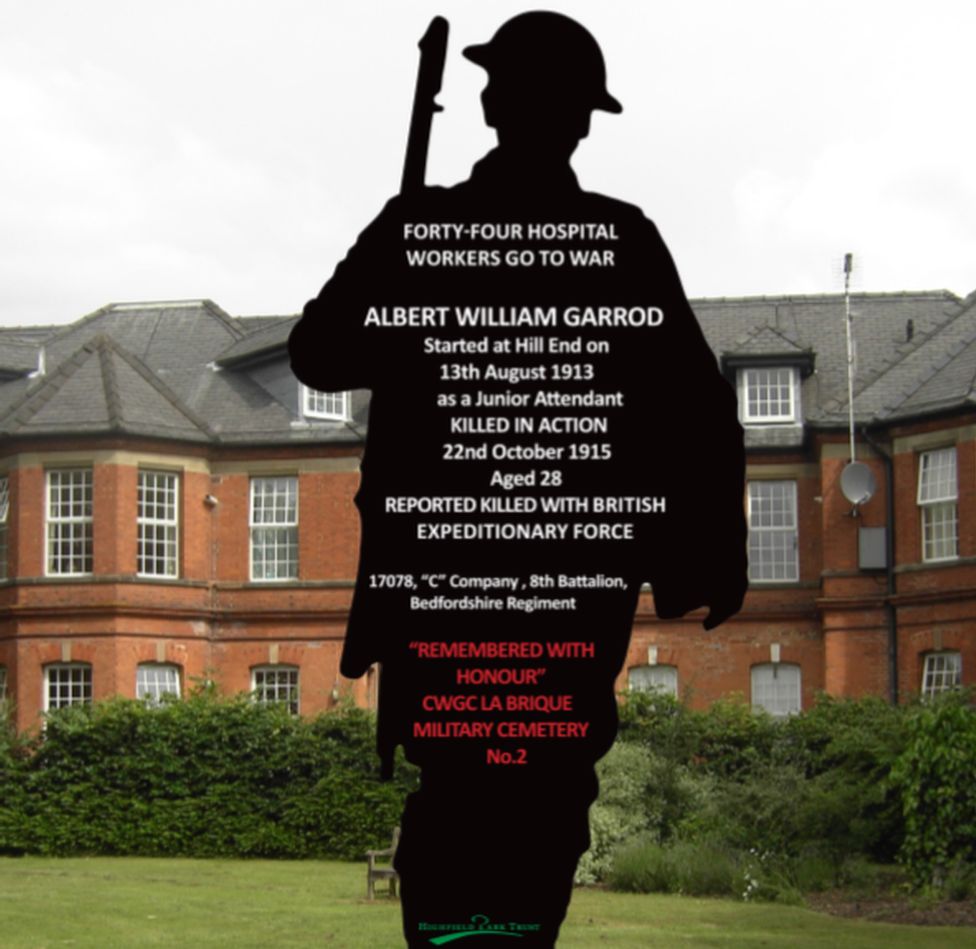 The contribution that staff at a hospital made to World War One is to be marked by 14 silhouettes which tell their stories.
Some 44 workers from the former Hill End Hospital in St Albans served in the 1914-18 conflict.
Each will be remembered on 14 silhouettes lining the route to the beacon in Highfield Park, which will be lit on 11 November.
The project has been funded by a Heritage Lottery Fund (HLF) grant.
Hill End Hospital, which opened as the Hertfordshire County Asylum in 1899, operated until 1995, caring for people with mental health problems.
It took in 50 patients from Norwich Asylum during the war so that beds in Norfolk could be used for war casualties.
For about a decade after the war, the hospital received casualties, typically suffering from shell-shock or gassing.
Highfield Park was created on the former grounds of both Hill End and Cell Barnes hospitals.
The Highfield Park Trust, which runs the park, was awarded a total of £8,300 to catalogue and digitise its history archive, and for the silhouette project titled "44 hospital workers go to war".
Three of the 44 were killed in the conflict and of the rest, most came back to their jobs.
Sarah Graham, from the trust, said: "The hospital was a great, self-contained community - for example there were farms on the site and patients worked on the farms.
"Those who went to war included a medical officer, a gardener, a dispenser, a tailor and a shoemaker."
After the lighting of the beacon, the silhouettes will go on display in the Hill End Hospital Community Garden in Highfield Park for a week.
Related Internet Links
The BBC is not responsible for the content of external sites.