Bedfordshire police officer with crushed leg critical of jail term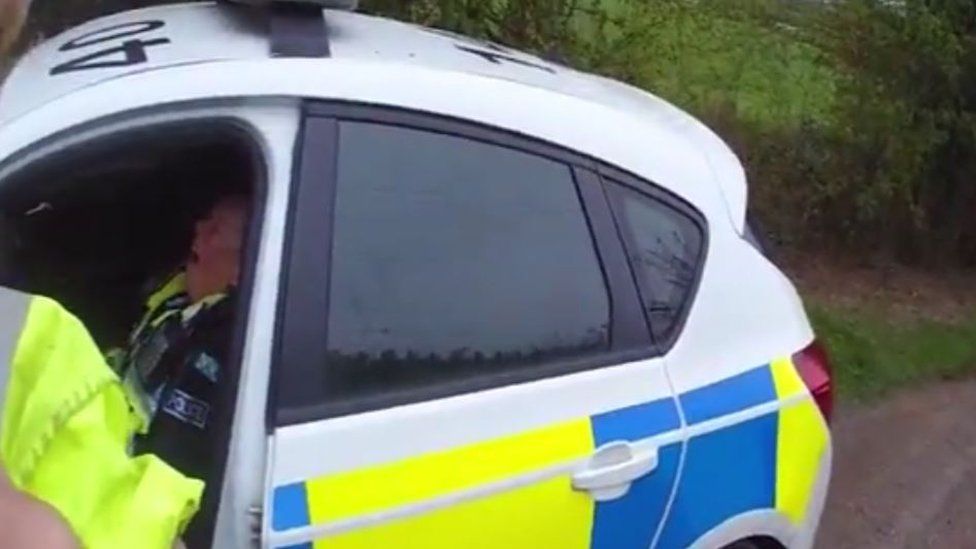 A policewoman, who was driven at and had her leg broken, says the man who did it did not get a long enough prison sentence.
Mitchell pleaded guilty to causing serious injury by dangerous driving and dangerous driving and was jailed for two years.
PC Robinson said his actions were "incomprehensible".
During his sentencing last week, Luton Crown Court heard that on 24 April, PC Robinson and a colleague were following up reports of a woman in distress on a bridge, but came upon Mitchell in a car, with his girlfriend, down a narrow track.
They discovered his Audi had stolen registration plates.
Speaking after his sentence, she said if he had acted normally they would probably not have pursued matters there and then, but instead "things took a bit of a turn" and he reversed away.
She said Mitchell's car was heading towards her, so she tried to get back in her car, but her left leg was crushed as he hit her open door.
"We were busy looking for this lady, so we weren't really bothered about what he was doing there," she said.
"It was just ridiculous the way he reacted to our presence, it is just incomprehensible.
"He knew what he was doing - two years is not enough for that."
PC Robinson, who has been in the force for more than 14 years, said she had been assaulted numerous times, but had "never experienced anything quite like this".
She is now "pleased" to be back at work, after having 10 weeks off duty, including two weeks in a police rehabilitation centre.
Related Internet Links
The BBC is not responsible for the content of external sites.