Luton Salvation Army: 'Sackfuls' of toys stolen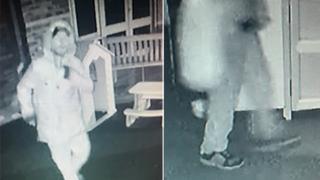 New toys have been donated to a church after "sackfuls" of presents destined for families in need were stolen in a burglary.
Bedfordshire Police is investigating after Luton Salvation Army said four or five bags of toys were taken on 17 November at about 04:50 GMT.
Maj Ralph Walker, commanding officer for the church, said offers of help had "restored my faith in humanity".
He said if the thief had "come to us", they could have "helped him".
Since the theft, lots of replacement toys have been donated to the church on Vicarage Street.
Maj Walker said he did not know how many toys were taken as they were in a store cupboard to be sorted later, but CCTV images showed several bags being taken.
The church was planning on giving 700 toy parcels to families "who have nothing at Christmas", Maj Walker said.
He said if he met the person who burgled the property, he said he would "give him a cup of tea" as he no longer felt "no anger towards him".