Missing Gosmore farmer: Four re-arrested in murder inquiry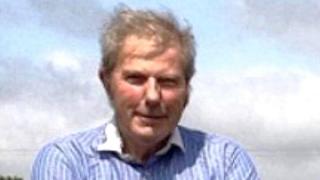 Four people have been re-arrested as part of a murder inquiry in connection with the disappearance of a farmer
William "Bill" Taylor, who was 70 when he went missing, was last seen at his farmhouse in Gosmore, near Hitchin, on 3 June.
Hertfordshire Police said three men, aged 18, 22 and 53, and a 52-year-old woman, all from Hitchin, were arrested on suspicion of conspiracy to murder.
Investigations are "ongoing" to locate his body, a police spokeswoman said.
The four people had previously been arrested on suspicion of murder and conspiracy to murder in connection with the disappearance, and on suspicion of arson and conspiracy to commit arson in connection with a vehicle fire at Mr Taylor's home, which he reported on 26 May.
They were released on bail in September.
A police spokeswoman said: "Significant inquiries are continuing into the circumstances surrounding William's murder and efforts are on-going to locate his body."
Mr Taylor was reported missing on 4 June and was last seen at his farm at about 21:00 BST the day before.