PureGym personal trainer sorry for 'very ill-judged' slavery post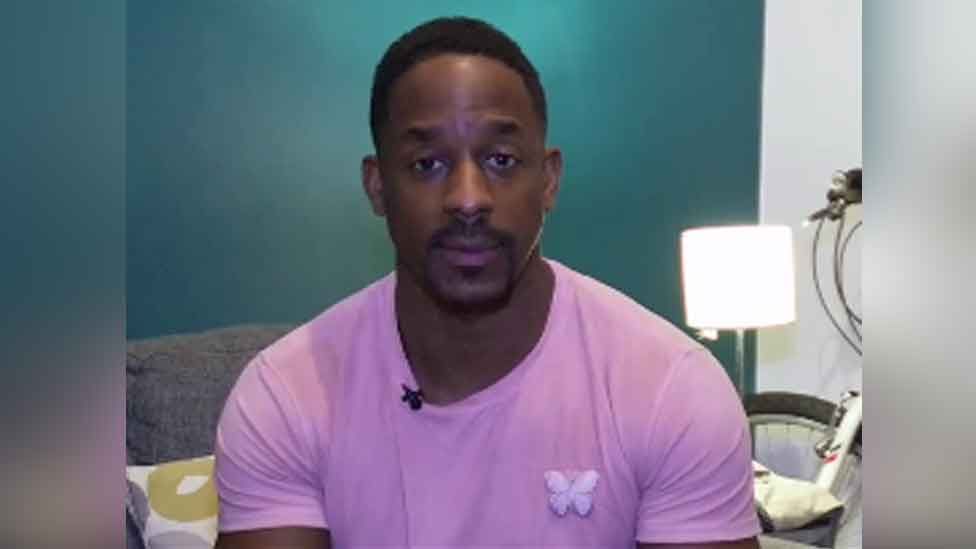 A personal trainer who launched a gym workout based on the theme of slavery has "wholeheartedly" apologised.
Matt Simpson admitted he posted the "very-ill judged 12 years of slave workout", which appeared on the PureGym Luton and Dunstable's Facebook account.
The post, which said "slavery was hard and so is this" did not come from "a place of malice", he said.
The workout entitled "12 Years of Slave" after an Oscar-winning movie from 2013 with a similar title, included 12 different moves such as burpees, push ups and box jumps. The post said it had been designed to "celebrate black history month".
In a statement at the time, PureGym apologised "unreservedly" and said it was "not approved or endorsed by the company" and had been removed "as soon as it was brought to our attention".
On his Instagram account, Mr Simpson said: "I apologise wholeheartedly to anybody who has felt - in any way, shape or form - angered, felt upset, felt racially abused, indirectly or directly.
"Where the post came from was not a place of malice, it was me as an individual trying to bind my history that I'm a part of, as a person of colour, with my passion which is fitness."
Many users had responded angrily to the gym's Facebook post with one saying it was "wrong, insensitive and horrendous on all levels".
Mr Simpson said it was unfair for people to criticise the gym chain and brand it as racist because he had "never experienced anything of the sort" in the year he had worked there.
"Can we please not deem a company racist through one person's actions," he said.
"I for one am definitely not racist and my actions shouldn't wholly reflect on the company and again I apologise."
The film 12 Years A Slave, starring Chiwetel Ejiofor, was based on the memoirs of Solomon Northup - a black musician sold into slavery in the US in 1841.