Dark web explosives trial: Man denies attempt to buy grenades and Semtex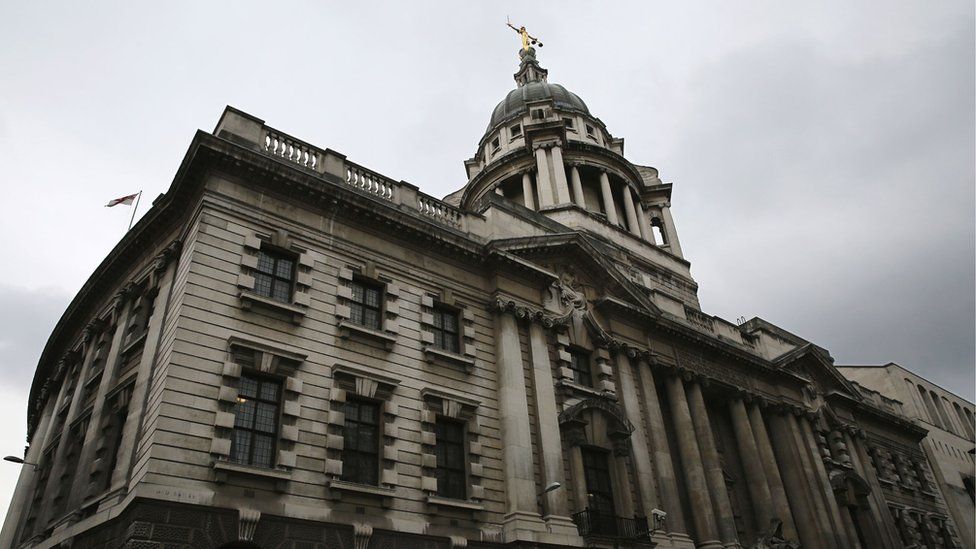 A man tried to buy grenades and Semtex explosive from an undercover FBI agent on the dark web, a court has heard.
Mohammed Humza, 29, of Watford, is accused of contacting the agent, who was posing as a seller on trading site AlphaBay, in 2016.
The Old Bailey was told a Tor browser, designed to hide the location of the user, was found on Mr Humza's laptop.
He denies the charge and says he was not in control of the mh.nn243 username linked to the purchase.
Prosecutors said part of the defendant's email address was similar to the dark web ID, which included the initials mh and nn.
They claim these were taken from Mr Humza and his wife's name.
The court heard AlphaBay was a popular marketplace for trading illegal items including drugs and weapons.
Transcripts of messages sent on the site between mh.nn243 and the agent in July 2016 were read in court.
One said: "What's the best price you can do for 2 grenades with postage to the UK?"
The user then offered to pay $115 (£89) per piece for four grenades and discussed payment methods, the court heard.
In the exchange the pair also talked about the price of delivery to "Watford" and "Hertfordshire".
But after the conversation, prosecutors said, Mr Humza went quiet and the deal was not completed.
In early August Mr Humza got in touch with the agent again and the pair agreed a deal for two grenades.
On 6 August, mh.nn243 then transferred cryptocurrency funds into escrow to be paid once the deal was completed.
Prosecutor Benjamin Holt said: "This is not just idle chat - mh.nn243 has actually made payment for the two grenades."
The court heard Mr Humza arranged for the goods to be sent to his address in Fuller Road, Watford, but under his neighbour's name.
Later, after being told by the agent that he was out of stock of grenades, and having his cryptocurrency refunded, the user attempted to buy Semtex and a fuse detonator.
Mr Humza, who was not present at trial, previously denied attempting to possess explosive substances for unlawful purposes between July and September 2016.
Related Internet Links
The BBC is not responsible for the content of external sites.