Milton Keynes: Drug dealer 'killed rival to protect his turf'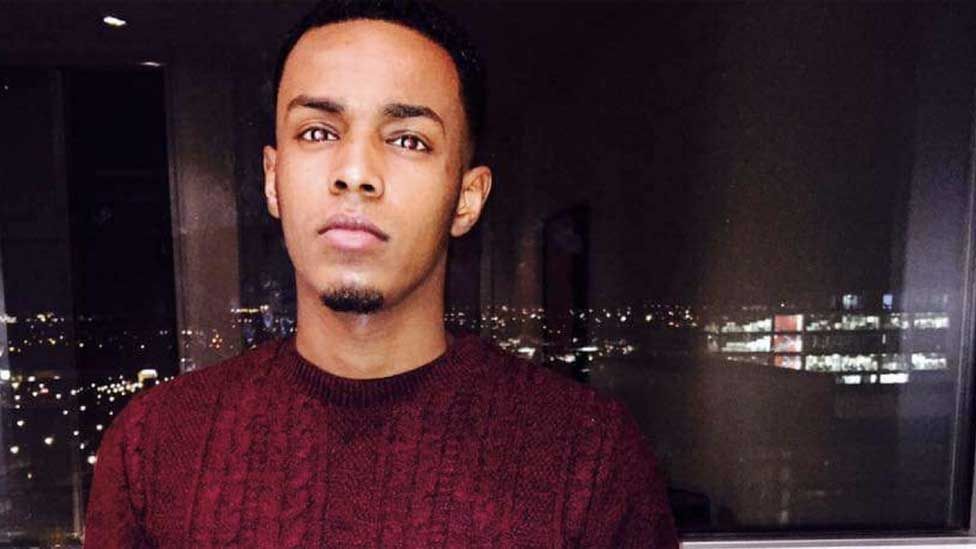 A drug dealer stabbed a rival to death with a "fearsome" blade in order to protect his turf, a court has heard.
Lee Sopp, 25, lunged at Mohamud Hashi, 22, with the Rider Stacked Bowie knife in the Fishermead area of Milton Keynes, jurors were told.
Luton Crown Court heard Mr Sopp had "armed himself specifically to go up against other drug dealers" before the attack on 11 December 2019.
He has admitted manslaughter but denies murder.
Prosecutor Stuart Trimmer QC told the court Mr Sopp, also known as Sosa, was a drug dealer who operated on the streets of Milton Keynes.
The court heard Sopp, of Daniels Welch, Coffee Hall, shouted "Yo Snoop" before fatally stabbing Mr Hashi, who was also selling drugs, in the thigh.
He "quickly bled to death", jurors heard.
Mr Trimmer said the defendant had worn a "Crusader-style" chainmail vest purchased online "to protect [himself] from getting stabbed".
"In driving the knife into the body of Mohamud Hashi he at least intended to cause really serious harm, and that is murder," he said.
"Lee Sopp killed him in order to protect his turf."
The next day, the court heard, Sopp went to a woman's address to enforce a £20 drug debt where he boasted about the killing the previous day.
Mr Trimmer said he grabbed her by the throat, demanded money and threatened her with a folded steel katana, used to inflict puncture wounds to her leg.
Police were called, and armed officers arrived to find the defendant wielding the sword.
After his arrest, it was found wedged in an open window and bore the engraving "Sosa's vengeance".
When Mr Sopp's address was searched several weapons were found, including the knife used to kill Mr Hashi, as well as Class A drugs and cash.
Sopp denies murder, aggravated burglary and wounding with intent in relation to 12th December attack.
The jury heard he has admitted manslaughter, two charges of having an offensive weapon, possessing crack cocaine, possessing heroin and possessing criminal property.
Related Internet Links
The BBC is not responsible for the content of external sites.