Covid-19: Daisy Cooper calls for 'greater and consistent' vaccine supply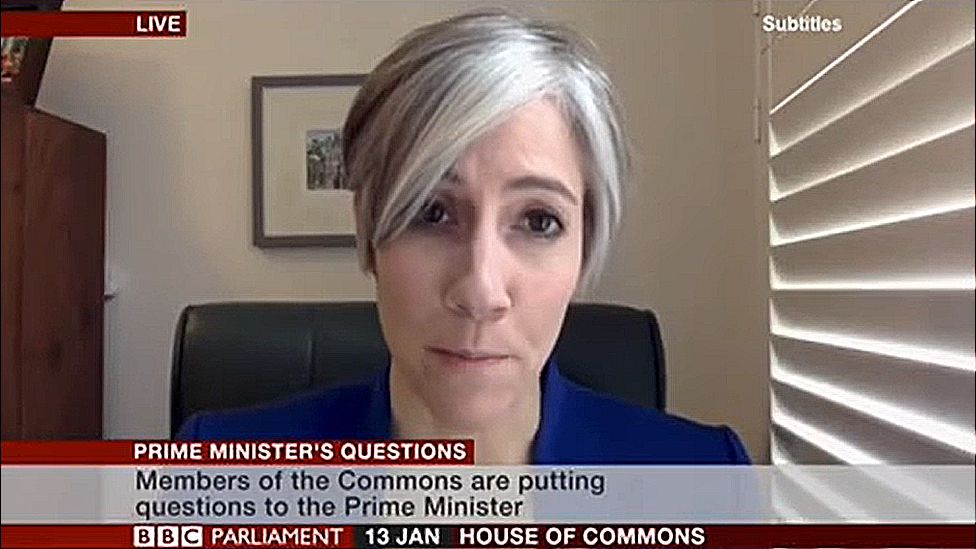 An MP has called on the prime minister to make more Covid-19 vaccines available, as a vaccination centre in her constituency is limited to opening for two days a week.
Daisy Cooper said the Batchwood Hall centre in St Albans had been given 1,100 vaccines for each of those days.
He replied that supplies would soon be "ramping up".
Liberal Democrat MP Ms Cooper said residents had contacted her to ask why the centre, one of a series of GP-led local vaccination centres to open in west Hertfordshire, was not open every day.
Congratulating the local GPs and administrative, medical and volunteer staff who set up the centre at "incredible speed", she told the House of Commons via a video link that while they had "already vaccinated thousands of residents, their enormous local drive and success" was being "hampered".
"They are only being provided with enough vaccine supplies to vaccinate 1,100 people a day for just two days a week and they're often only getting the vaccine deliveries at very short notice," she said.
"I ask the prime minister to personally intervene to make sure we get a greater and consistent vaccine supply so our GPs can get on with the job of vaccinating the country against Covid."
In response, Mr Johnson said the "constraint is not the distribution network, it is the supply".
"Don't forget that we have a bigger supply than most other European countries," he said.
"We've virtually done as many vaccines as all of the other European countries put together and we will be ramping up that supply in the days and weeks ahead."
Ms Cooper told the BBC the government needed "to be far more transparent about the reasons for the delays".
"Either it wants to vaccinate strictly by priority groups across the country, in which case it should intervene to help other areas to catch up, or it wants to maximise the number of people being vaccinated in which case it should sort out reliable supplies," she said.
"What we can't have is the status quo where existing vaccination centres don't know when or how they'll get their next batch of vaccinations, leaving elderly and vulnerable people anxious for answers."