Police hunt South Mimms music event organiser facing £10k Covid fine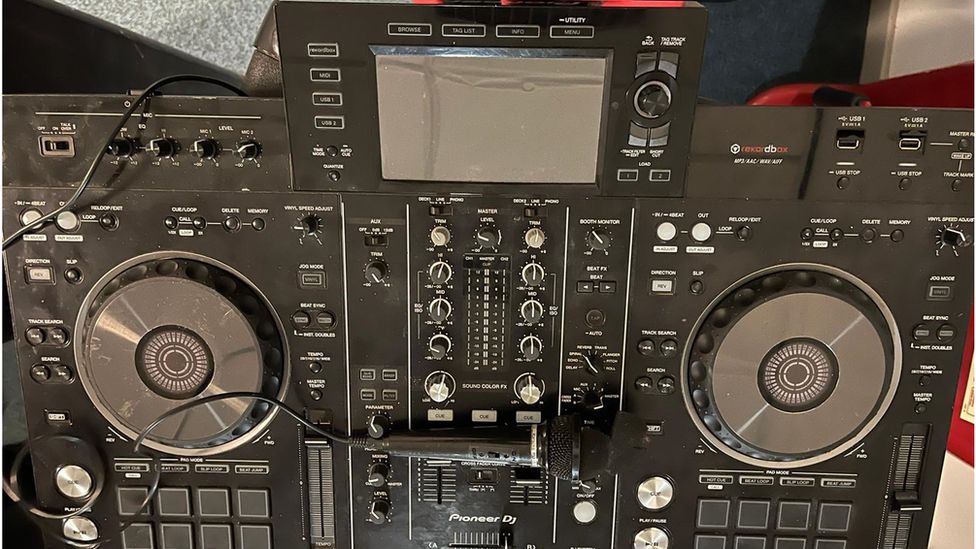 Officers are searching for the organiser of a music event attended by around 150 people, who is facing a £10,000 fine.
Hertfordshire Constabulary said the event in South Mimms on Wednesday had breached coronavirus regulations.
One person was arrested on suspicion of assaulting a police officer and 12 people were fined £200.
Insp Kio Bozorgi said: "This is completely unacceptable behaviour given the current climate."
Police were called to a property in Blanche Lane, South Mimms in Hertsmere at 20:00 GMT following reports of a large number of vehicles parked there.
Officers searched a white van and found a large quantity of alcohol inside. They entered the property and seized music equipment including DJ mixing decks and amplifiers.
Mr Bozorgi said police were continuing to "conduct extensive enquiries" to find out who organised the event.
He said as well as being a Covid-19 risk, such events have no health and safety precautions, no risk assessments, no crowd control measures, and medical staff or security provision on site.