Harry Styles Gucci advert chip shop in St Albans reopens after fire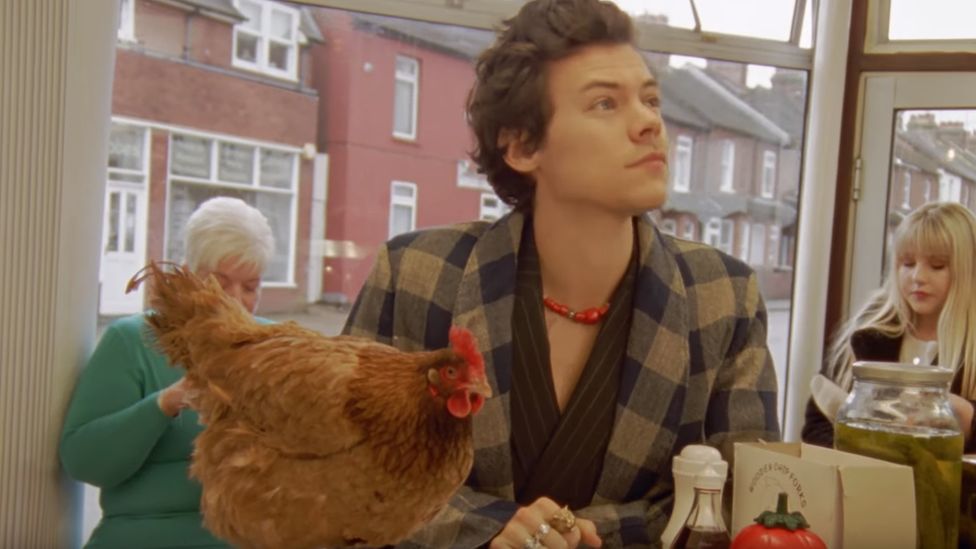 A fish and chip shop used by pop star Harry Styles in an advert for Gucci is to reopen following a devastating fire.
The Camp Fish Shop in St Albans, Hertfordshire, has been closed since the blaze on 14 July 2019.
Owner Cynthia Chen said: "The whole community is excited - we've received a lot of support and well-wishes."
One Direction singer Styles spent a day at the shop in March 2018 to film the advert for the fashion house.
It featured him wearing a dressing gown and holding a chicken.
In the blaze the following year, both floors of the two-storey building in Sutton Road were damaged and the fire spread to the roof and an adjacent property.
Fans of the pop star and the chip shop said on Facebook they hoped he would be there for the reopening on Tuesday, following his live performance at the Grammys in Los Angeles on Sunday night.
Clare Alexander, from the city, said: "I'm excited they're reopening, I'm looking forward to my cod, chips and curry sauce."
Others said they had really missed it and some questioned how long the queues would be.
Related Internet Links
The BBC is not responsible for the content of external sites.