Hitchin: 'Controlling and violent' husband Alan Tippett jailed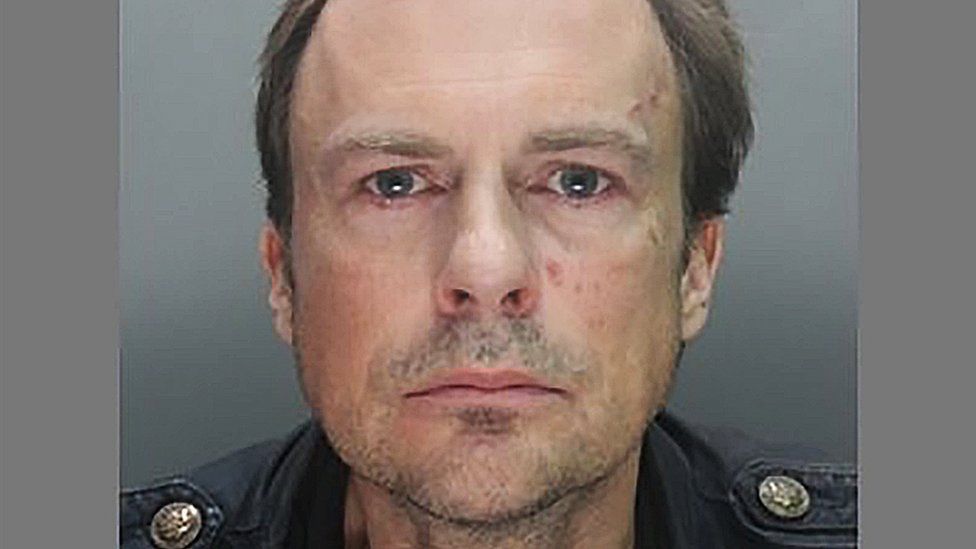 A man who "dominated and controlled" his wife and beat her with metal chains has been jailed for four years and three months.
Alan Tippett, 52, from Hitchin, Hertfordshire, was found guilty of coercive and controlling behaviour and two counts of actual bodily harm.
Huntingdon Crown Court heard how he punched his wife in the face, breaking her nose, among other assaults.
The judge said Tippett was a "dishonest and manipulative man".
The court heard how on 5 December 2010, Tippett had punched his wife while in bed and two of her children had seen her broken bloody nose afterwards.
On 13 May 2015, Tippett threw a table at her back, causing her significant injuries, which was also witnessed by two of her children.
The jury was told after their son was born, Tippett controlled his wife's every move and installed a camera in the house to watch her.
Tippett also pushed her head down the toilet in front of her children.
The 46-year-old woman, who has subsequently been divorced from Tippet, told court he had "worn me down so much, I couldn't even think for myself".
She said: "I became so ill that doctors thought I'd burst a blood vessel, but it was exhaustion from the constant feeling of always being in the wrong and feeling so worthless.
"I couldn't even look at myself in the mirror."
She later said a police officer "described my situation as one of the worst cases of domestic abuse he had been to". She added: "I was being so controlled, I didn't see how bad it had become."
She was able to leave the home with their son and her two older children after hiding her belongings in a wheelie bin, and contacted police in January 2018.
Judge Phillip Grey said Tippett "dominated and controlled the relationship" and treated his wife as his "property on multiple occasions".
The judge told him: "When she angered you, or when you felt the need to put her down and enforce your control, you were capable of using deeply unpleasant violence."
He said Tippett's evidence was "some of the most manipulative and duplicitous evidence I've ever seen."
Judge Grey also granted an unlimited restraining order.
Related Internet Links
The BBC is not responsible for the content of external sites.