Covid: 'Massive increase' in Milton Keynes food bank users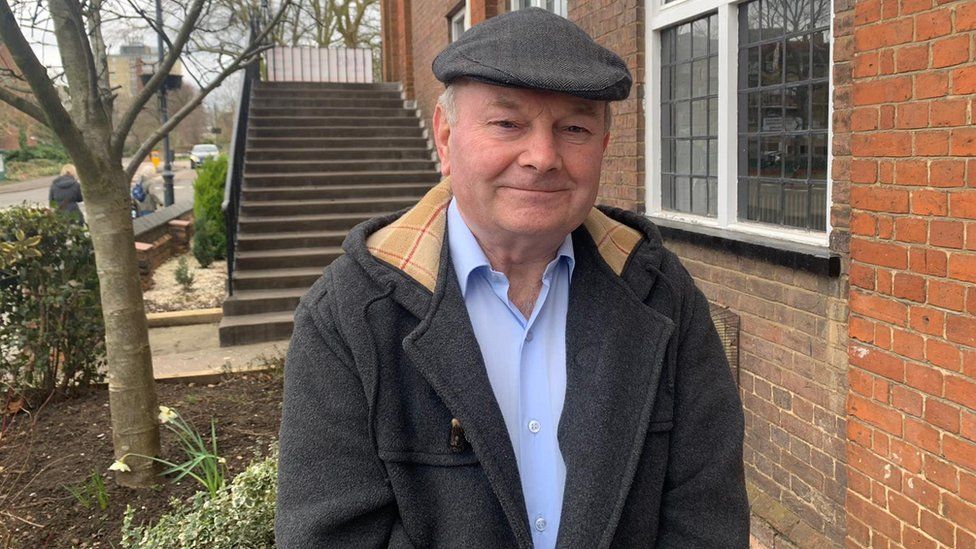 The number of people using a food bank has risen from 900 to 7,000 a year since the pandemic began, a pastor said.
Andrew Forbes, pastor of King's Church in Milton Keynes, helps run the local food bank.
He said there had been a "massive increase in need" in the year since the country first went into lockdown.
Food bank user James Greenhill said without its help he and his wife would have struggled to pay their bills.
"It would have made me ill from the stress," the 70-year-old said.
"Without the food bank we would have had to cut our bills and not pay some of them."
Mr Greenhill, from Wolverton, said a friend of his first told him about the food bank a year ago.
"The people were fantastic and it wasn't an embarrassment," he said.
"They have helped us on our feet."
Mum-of-four Georgina also uses Milton Keynes food bank.
"I would struggle without it," she said.
"It's a massive help to me."
The 24-year-old said she had been visiting the food bank since she had her first child eight years ago.
With a fifth child on the way, the parcels provided had become even more valuable.
"Being pregnant, it's even harder," she said.
"During the lockdown the kids have been eating more so without this they would suffer. It helps a great deal."
Mr Forbes said last year the organisation provided more than 22,000 food parcels.
"In 2018 and 2019 we dealt with about 800-900 people a year," he said.
"Last year we served 7,257 people."
Mr Forbes said a wide range of people had made use of the food bank during the pandemic.
"There were people on furlough and universal credit who have never been on it before," he said.
"It has been a combination of anybody and everybody - nobody is immune.
"Everybody is vulnerable, you're only as good as your last day."