Covid: St Albans teacher donates hundreds of Easter eggs to NHS staff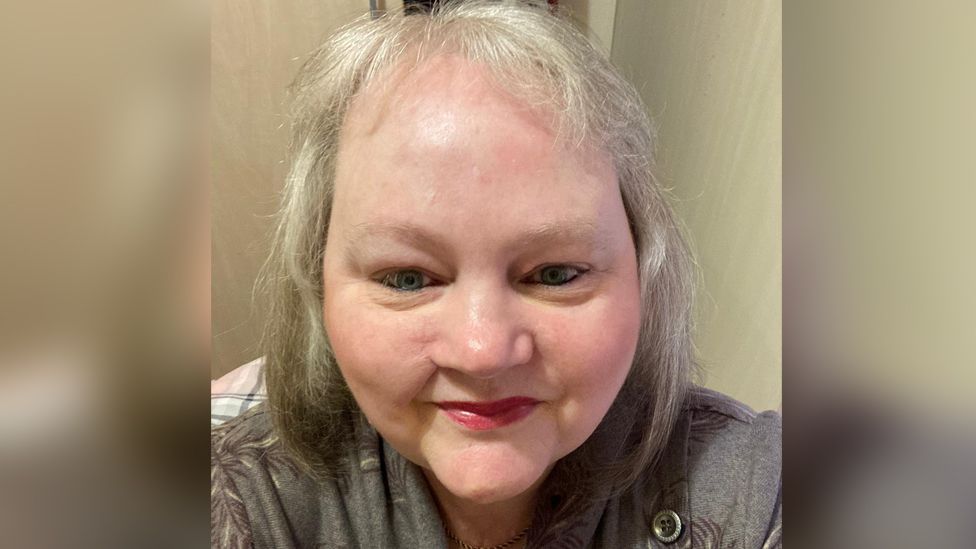 A teacher has donated hundreds of Easter eggs to NHS workers to thank them for saving her life.
Karen Thorp, 52, from St Albans, Hertfordshire, spent six weeks in hospital with coronavirus in 2020.
She said she wanted to "celebrate" her recovery, so raised £800 for staff at Watford Hospital as they "deserve it".
In all 326 chocolate treats have been handed over and £521.50 donated to RAISE, a charity for hospitals in Hemel Hempstead, St Albans and Watford.
"This is not about me, this is about thanking the NHS, as they saved my life and I will be forever grateful," she said.
"It's celebrating, not dwelling."
On the first day of lockdown, 23 March, 2020, Ms Thorp was taken into Watford General Hospital after she had been ill at home for a week and fell on her doorstep.
She was ventilated for 23 days from 25 March and was discharged on 5 May.
The idea to help others came about whilst "having a socially distanced coffee with a friend and I said 'I want to celebrate April', as I completely missed last year's Easter", she said.
"I thought something to do with Easter would be good, the staff at Watford hospital really deserve it."
She set up an online account for people to donate and "it went bonkers, I was overwhelmed", she said.
The type 2 diabetic said she is still not "100%" as the virus has left her fatigued.
She is seeing a physiotherapist to help with muscle pain and "I am desperate for the gym to reopen, so I can really start to do some exercise, go swimming, to help my recovery."
"It's weird as this time last year I was fast asleep," she added.
Related Internet Links
The BBC is not responsible for the content of external sites.