Luton Airport: Covid pandemic delays plans for second terminal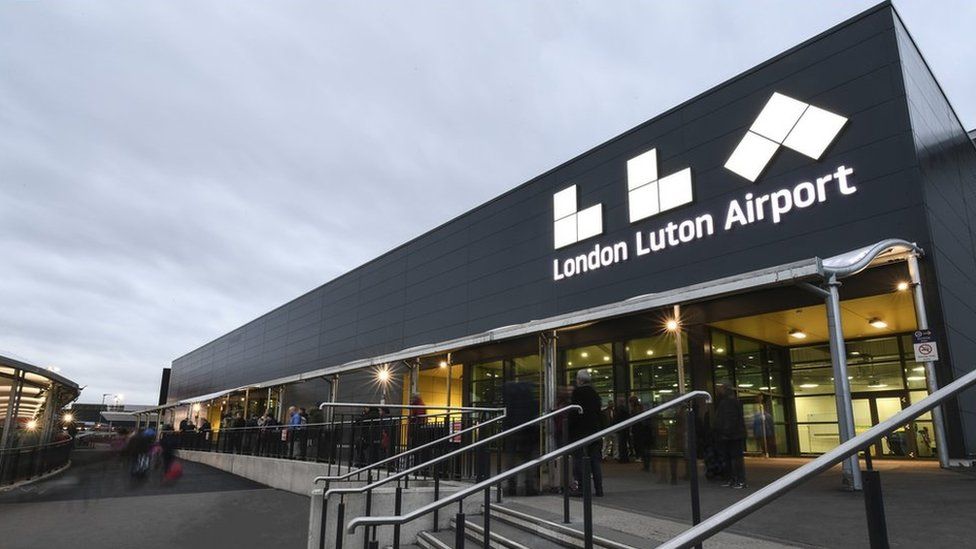 Plans for a second terminal at Luton Airport have been delayed due to "challenges around Covid".
Rather than being completed in 2041 as first proposed, terminal two is now due for completion nearer 2045.
London Luton Airport Ltd (LLAL), the Luton Borough Council company which owns the airport, said it was looking at ways to make the expansion "greener and cheaper".
LLAL chief executive Graham Olver said the new plans would save about £1bn.
"Terminal two remains a very key part of our plans," Mr Olver said. "It is just the phasing that is changing.
"There's been lots of challenges around Covid and passengers."
In December, the airport said it did not expect to recover to pre-pandemic levels for several years.
Despite the challenges brought on by the coronavirus, Mr Olver said the long-term prospects for the airport were "really excellent".
Changes to the expansion plans were brought about by feedback from two consultations.
Mr Olver said comments received highlighted a desire for the airport to consider climate change and the environmental impact.
"We looked at the ways we could do it cheaper and more effectively and come up with something greener," he said.
Mr Olver said the revised plan involved moving a lot less earth which in turn "saves clogging up roads and an adverse impact on the environment".