Stevenage: Boy, 17, found guilty of murdering father-of-two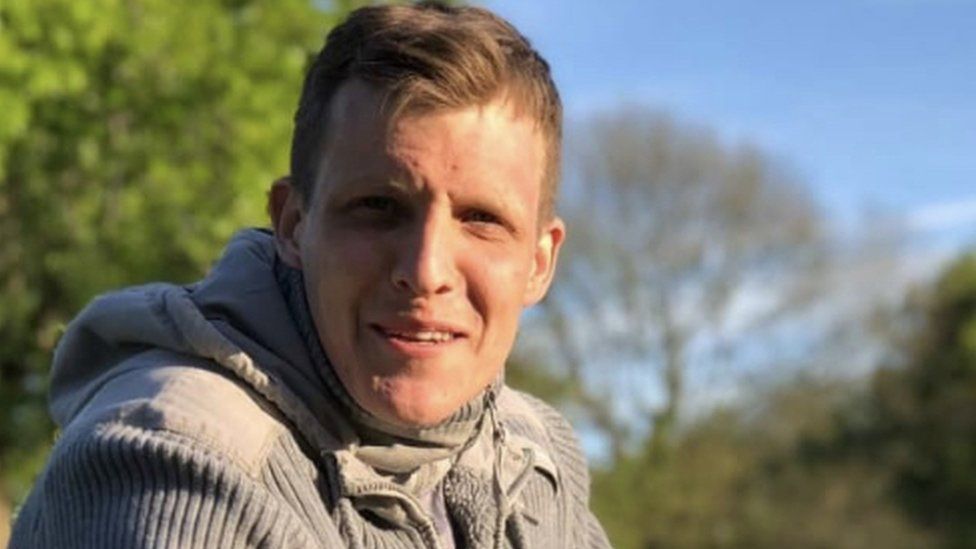 A 17-year-old boy has been found guilty of murdering a father-of-two who was fatally stabbed.
Christopher Hewett, 31, was found injured at his sister's home in Stevenage, Hertfordshire, on 12 February.
A 15-year-old boy was cleared of murder by the jury at Luton crown court but convicted of manslaughter.
The teenagers, who cannot be named because their ages, will be sentenced on 27 August.
Mr Hewett was walking to his sister's home with his cousin when they passed a group of four youths, the court heard.
Prosecutor Paul Cavin QC said words were exchanged between Mr Hewett and the group.
"As they approached the front door of [his sister's house], the group was behind them," he said.
Mr Calvin said the 15-year-old was holding a baseball bat and Mr Hewett received a blow from the bat and was grappling with him when the 17-year-old came from behind and made a number of stabbing motions.
The youths ran off and when Mr Hewett's sister opened her door, she saw her brother being held up by their cousin.
Mr Calvin said Mr Hewett suffered a large wound to his side which his cousin tried to compress, but Mr Hewitt was pronounced dead at hospital about an hour after the attack.
Det Insp Iain MacPherson, from Hertfordshire Police, said: "A beloved father, brother and son has died and two boys are facing significant jail sentences because of it."
A third teenager, Ryan Lee, 19, of Wildwood Lane, Stevenage was convicted of assisting offenders and will be sentenced with the other two teenagers in August.
Related Internet Links
The BBC is not responsible for the content of external sites.