Murder trial hears Louise Rump was set alight by ex-partner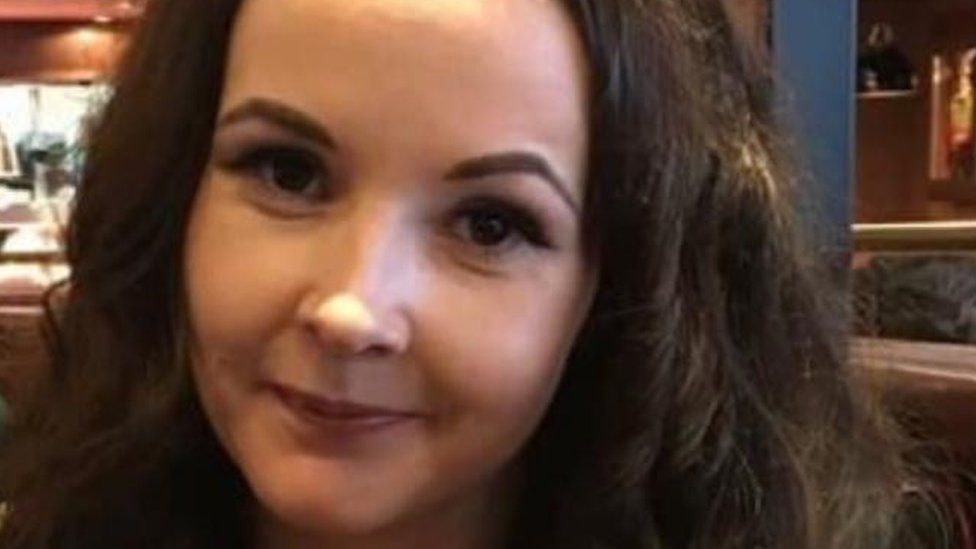 Two men suffocated a woman and then set her body alight in a "deliberate attempt to destroy" their traces, a jury heard.
Louise Rump was found at her home in Plewes Close, Kensworth, Bedfordshire in October.
Prosecutors said she was killed after agreeing to perform a pole dance for her ex Habib Jackson and the "deal went wrong".
Mr Jackson and his business partner Christopher Haywood deny murder.
Luton Crown Court heard the fire service had been called to Ms Rump's flat by a neighbour on 16 October.
Her burning body was found at the foot of her bed.
The jury heard the 29-year-old had agreed to perform a pole dance for her "jealous" former partner Mr Jackson, 32, of Dunstable Road in Toddington.
Prosecutor David Matthew said Mr Jackson and his business partner Mr Haywood, 31, of Fensome Drive, Houghton Regis, worked together as security staff in Houghton Regis.
"They were more than just work colleagues - they were close associates," he said.
"She was killed between 11:15 [BST] and 12:30. Both defendants went to and were at her address between those times. She was found dead as soon as they had left.
"At the time, both tried to conceal their visit to Louise Rump's flat. They hid evidence and did not provide explanations as to what went on.
"A deal had been done for a dance. She agreed he [Mr Jackson] could strip her. The deal went wrong."
The court heard there were signs of bruising on her face, her left hand, wrist and pelvis.
"It was a quite deliberate attempt to destroy the traces her attacker might have left," Mr Matthews said.
The jury heard Mr Jackson and Ms Rump had been partners four years earlier, but their sexual relationship ended by the second half of 2019.
"They remained in quite close contact," Mr Matthew said. "She was accepting his help to go shopping, to go to the gym and he provided her with money."
He said Mr Jackson had been jealous and told her he wanted to go back to sharing her bed.
In one message he said: "Can't you just give in and satisfy me?"
Related Internet Links
The BBC is not responsible for the content of external sites.