The Point: Bid to raise £10m to save Milton Keynes' 'Big Ben'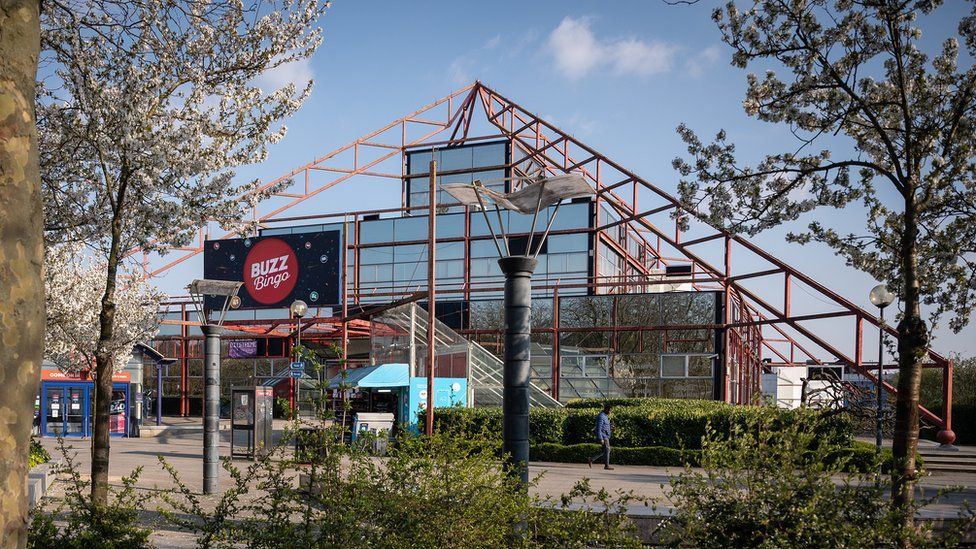 A charity is attempting to raise £10m to save a building it described as "the town's Big Ben" from being turned into housing.
The Point in Milton Keynes was one of the UK's first multiplex cinemas when it opened in 1985.
It showed its last film in 2015 and the building is currently for sale.
Charity ReturnMK hopes to turn The Point into a hub for education, work training and socialising - with facilities for all.
"We are fighting to keep it within the community," said Andy Jay, from the charity.
"We all know The Point is a prime location and any housing there won't be affordable for young people and families that need it.
"If we were in London we wouldn't be talking about Big Ben in this way. The Point is our Big Ben."
The 39-year-old says the Buckinghamshire town "desperately needs an outlet for children".
"There is a lost generation," he said.
"There isn't any outreach. We are a young, vibrant area with nothing to support these people."
The charity has started a campaign group, Save The Point MK, and is attempting to raise £10m to purchase the building and revamp it into an education and community facility. So far it has £485.
Mr Jay said the centre would offer English, Maths and Science alongside classes in media and music for students who may not suit "mainstream" schooling.
"These opportunities are important," he said.
"They can get four grades and to go to college and study something.
"They can create their own lives and a better society."
Jason Lawrence, founder of ReturnMK, described The Point as "a local treasure" that was "the heart of the community for years".
Before starting the charity, Mr Lawrence worked as a doorman at The Point during its time as an entertainment facility.
"Sadly it is now up for sale and we risk losing it and what it stands for; unity in the community," he said.
He hopes the building can be "a centre for empowerment" that will "cross all borders, class, colours, cultures, genders, ages and religion".
Related Internet Links
The BBC is not responsible for the content of external sites.