Whipsnade Zoo plans lion-shaped solar farm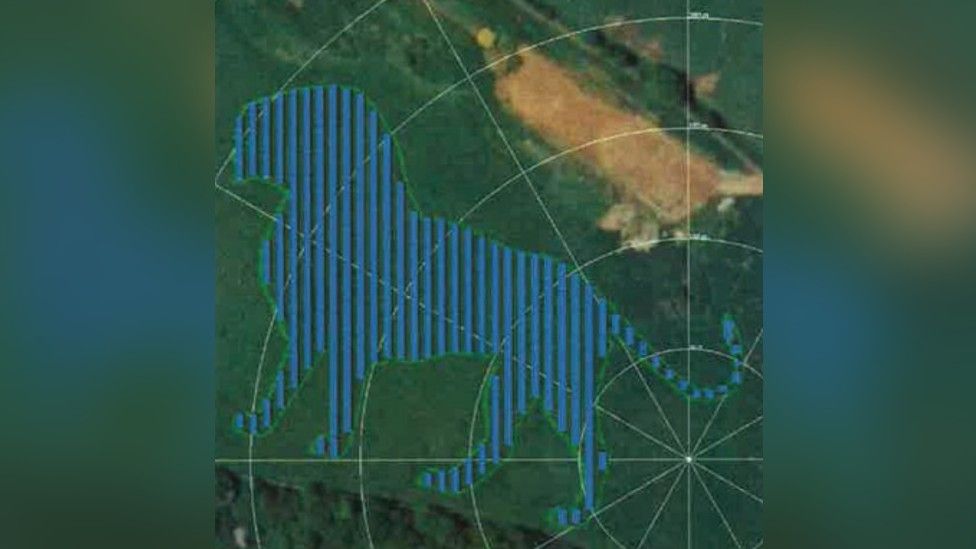 The UK's largest zoo plans to install a solar farm in the shape of a lion.
ZSL Whipsnade in Bedfordshire said it would cover two acres of its 600-acre (243 hectare) site and provide a third of the electricity used by the zoo.
It will be in the shape of the chalk lion cut into the hillside at the attraction.
Owen Craft from the zoo said he hoped it would be "a beacon of light reminding people that change is not only necessary, but possible".
The zoo said it aimed to become carbon neutral by 2035.
Mr Craft, Whipsnade's chief operating officer, said he was "excited" by the plans.
He added the zoo was "even more excited about the difference she could make to the planet".
The solar farm will be built at the opposite end of the zoo to the Whipsnade chalk lion.
The Whipsnade lion is a giant chalk figure, which covers a total area of 6,525 sq m (70,235 sq ft) and dates from 1933.
Last week the zoo released sheep on to the area as an "environmentally friendly" method of cleaning up the site.
Related Internet Links
The BBC is not responsible for the content of external sites.