Breast milk donors sought due to soaring demand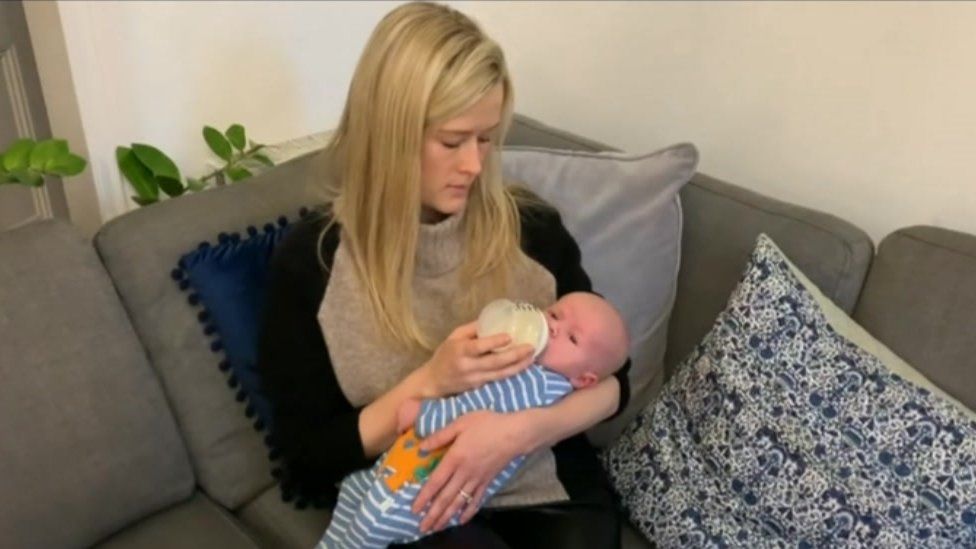 An organisation has called for more people to donate breast milk as demand has increased "beyond wildest expectations".
The Human Milk Foundation, based in Harpenden, Hertfordshire, said the demand for donor milk was four times higher than before the pandemic.
All donor milk is tested, pasteurised and frozen before being sent to hospitals and families that need it.
The foundation said non-smoking mothers with excess supply could become donors.
Jessica Craven approached the foundation for donor milk as she was unable to breast feed after a cancer diagnosis led to a double mastectomy.
"I felt a huge amount of guilt that I wasn't able to offer my children that," she said.
"So to find human breast milk from these amazing women was really important to me."
Dr Natalie Shenker, from the foundation, said she believed demand had risen as the country was "undoubtedly in a baby boom".
"There are more pre-term babies being born in hospitals," she said.
"But also perceptions from medics caring for these babies has changed through the pandemic regarding access to donor milk.
"The demand from hospitals for donor milk for very sick, premature babies has increased beyond our wildest expectations."
The foundation currently has more than 300 donors, but it has appealed for more to get in touch to meet increasing demand.
Related Internet Links
The BBC is not responsible for the content of external sites.