Slough police find one tonne of cannabis worth £6m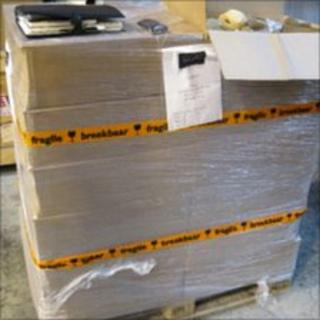 More than one tonne of cannabis with a street value of £6m has been found at a business premises in Berkshire.
Officers found two consignments, destined for Manchester and Kent, at a business in Slough which specialises in road haulage and distribution.
One of the consignments contained 600kg (1,322lb) of cannabis resin worth about £2m while the other had 600kg of herbal cannabis with a value of about £4m.
A man, 41, of Heywood, Lancashire, has been charged over the resin discovery.
He faces charges of conspiracy to supply cannabis, production of cannabis and abstracting electricity.
He remains in custody and will appear at Slough Magistrates' Court on Thursday.