Arrests after stolen Wokingham car traced to scrapyard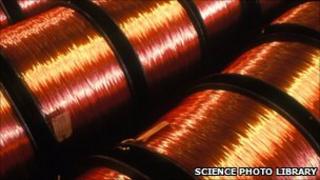 Three people were arrested in Berkshire after a car stolen from outside a pizza shop was traced to a scrapyard.
The Vauxhall Corsa, for which dealers would pay about £110, was taken from Don Beni pizza in Wokingham on Friday.
Officers found the car at the A1 salvage yard, which co-operated fully and provided CCTV. Three people were later arrested on Wednesday.
It came as police in Wokingham visited scrap dealers as part of a national day of action to target metal thieves.
The businesses made records available for inspection.
Pc Steve Cubbage said: "A1 were informed that the three arrests were a direct result of their co-operation, which goes to show that allowing the local police access and inspection of their records and working together as a partnership positively assists in the detection of crime."
As part of the national day of action, forces raided unlicensed scrapyards.
The cost of metal theft to UK firms is estimated at about £770m per year.
Global metal prices are rising strongly as the world economy is continuing to recover, led by high demand from China and other fast-growing emerging economies.