Oxfordshire man pleads guilty to raping girl in 1980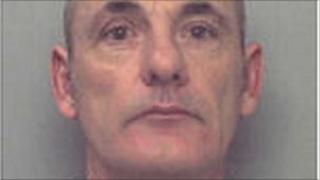 A man has pleaded guilty to raping, kidnapping and falsely imprisoning a teenage girl nearly 30 years ago.
Ronald Cheshire, 52, from Oxfordshire, was arrested after new forensic evidence was uncovered.
He approached two girls, aged 15, in May 1980 in Maidenhead, Berkshire. One fled but he drove the other one away.
Cheshire, who is already serving a prison sentence at HMP Bullingdon for murdering Rachel Partridge in 1987, will be sentenced on 20 September.
Officers from the Thames Valley Police Major Crime Review Team (MCRT), working with the Crown Prosecution Service and the Forensic Science Service, uncovered the new forensic evidence, which led to the arrest and charge of Cheshire on 7 April.
Det Supt Barry Halliday, Head of the MCRT, said: "Cheshire's guilty plea shows he knew the evidence against him was too strong to dispute.
"Offenders who think they have got away with a crime years or even decades later should be aware the MCRT will be doing their utmost to bring them to justice and solve crime.
He added: "I hope that today's result will give victims of serious sexual crime the confidence to report incidents.
"This applies to offences both historic and current."