Reading FC Chairman warns of cost of city status bid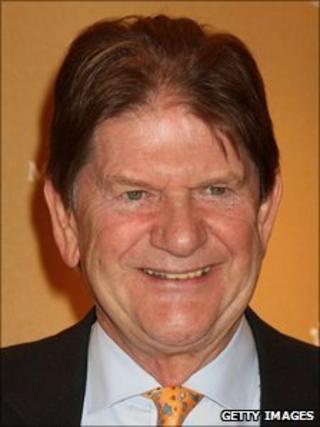 Football chairman Sir John Madejski has said he is concerned about the bill to the taxpayer if Reading becomes a city.
Reading is expected to bid to be given city status in 2012, following two unsuccessful attempts in 2000 and 2002.
Sir John said towns were "friendlier" and a successful city bid would mean changing signage at a cost to the taxpayer.
However, he also said Americans preferred cities and therefore becoming a city would be a "good thing".
Kirsten Bayes, deputy leader of Reading Borough Council said that the bid could generate foreign investment in Reading and improve quality of life.
"It would help us promote the town, but I absolutely understand the concerns where people are worried about the cost and indeed the distraction for the council at what is indeed a very difficult time," she said.
Life changing
Speaking to BBC Radio Berkshire, Sir John said: "I can't get terribly excited about becoming a city.
"If Reading was a city and you got up tomorrow, would it change your life? No.
"If you got up tomorrow and Reading were in the Premiership, would it change your life? Yes."
Reading has failed twice in its bid for city status.
In 2000, the town lost out to Brighton and Hove, Wolverhampton and Inverness.
In 2002, Reading was beaten to city status by Preston and Newport.
A decision will be made on Reading's bid in 2012.