Unseen Beatles pictures and memorabilia fetch £13,000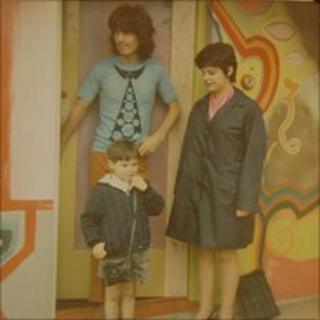 Unseen photographs of The Beatles and other memorabilia have sold for more than £13,000 at auction.
Sue Baker, from Reading, took the pictures in the 1960s after finding the homes of the Fab Four.
The then 15-year-old first managed to track down Sir Paul McCartney's London home before he told her the addresses of the other band members in Surrey.
The collection sold for a total of £13,000, with the album featuring the photographs fetching £6,500.
The items, which had been estimated to sell for about £5,000, went under the hammer at Cameo Auctioneers in Reading with the album going to an American bidder.
Mrs Baker found Sir Paul's home after reading about where he lived in a magazine and asking his neighbours where his house was.
Two paper rounds
She said: "I rang the bell and he came down and opened the gate and chatted to us. I was blown away by it, we couldn't believe this big star would come and do this."
Sir Paul gave Mrs Baker the addresses of the other Beatles and she began visiting them.
She funded her travel costs from Reading with two paper rounds.
The teenage fan accumulated numerous photographs as well as signed posters and even personal correspondence.
She often took her younger brother Phillip who also appears in some of the photographs.
Mrs Baker said: "They were so nice to this silly little girl who brought her little brother along. They would chat and ask us how we were, how we were getting on at school.
"They were these huge stars, these idols and yet they had time to chat at their front door and be very nice on their day off.
"They didn't tell us to go away."