Berkshire mental health services set to change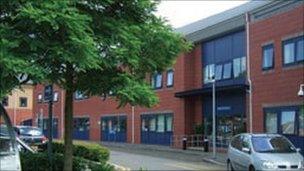 In-patients with mental health needs in Berkshire could be moved to one specialised unit in Reading under new proposals.
Three hospitals in east Berkshire provide mental health services.
The proposals could see all services moved to a Reading hospital, some provided from Maidenhead or a new mental health unit opened in Slough.
Berkshire Healthcare NHS Foundation Trust has begun a consultation period on the proposed changes.
The first option is for all Berkshire hospital mental health services to move to Prospect Park Hospital in Reading.
A second option would see mental heath service beds for people of working age provided at Prospect Park Hospital, while people aged 75 years and over would be treated at St Mark's Hospital in Maidenhead.
The third option is to build a new mental health unit at Upton Hospital in Slough, which would replace all the current hospital beds in the east of Berkshire, with Prospect Park Hospital continuing to serve the west of the county.
The trust said moving all hospital mental health services to Reading or a combination of Reading and Maidenhead would yield savings of about £2m, the equivalent of the entire drugs budget for the trust.
Building a new mental health unit in Slough would be more expensive and would mean further cost savings in other services would have to be made.
The trust needs to make savings of £12m by 2013.
The consultation will end on 30 November.
Related Internet Links
The BBC is not responsible for the content of external sites.