Bracknell woman in gastric bypass NHS legal challenge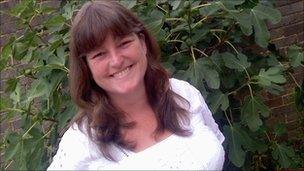 A woman who was told she was not fat enough to have gastric bypass surgery on the NHS is taking health chiefs to court in a bid to overturn the ruling.
Hazel Kent, 40, of Bracknell, Berkshire, claims the operation is her only hope to lose weight.
Ms Kent lost seven-and-a-half stone (49kg) in 2001 after having a gastric band fitted but it had to be removed due to medical complications.
Berkshire East NHS PCT said Ms Kent's body mass index was not high enough.
Its guidelines state anyone undergoing the surgery should have a BMI of at least 50, while Ms Kent's is 37.8.
The trust, which has refused Ms Kent funding four times, added that other criteria had to be met in order for patients to have the operation, which costs £15,000.
It said the patient would have to have a secondary condition caused by being overweight or have failed to respond to all other treatments.
The operation involves creating a small stomach pouch and bypassing part of the small intestine to make the digestive system shorter.
Surgeons believe it is effective in weight loss because a person will only eat a small amount of food.
Ms Kent, whose weight is now 15st 10lbs (100kg), said if her bid for a judicial review was successful at the High Court in Manchester in October it could make legal history.
"It's definitely been worth the fight," she added.
"If successful I think it will help other people who are in my situation.
"My self-confidence has just gone, I just feel bad about myself all the time and this is the only thing which is going to help."
Ms Kent said she had tried diets and exercise in order to lose weight but this had not worked.
She said having the operation would save the NHS money in the long-term as being overweight could lead to a string of other health conditions.
"I have a back problem, I'm not in a wheelchair yet but I will be," she said.
"The main concern to me is diabetes."
Related Internet Links
The BBC is not responsible for the content of external sites.