Consultation on Windsor and Maidenhead schools plans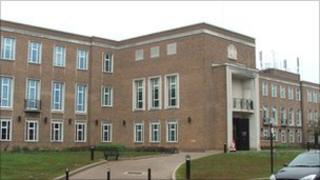 Consultations have begun on plans to expand classes at five schools in Windsor and Maidenhead from next year.
The Berkshire council wants to increase primary and first school places by 15 per year group.
The plan would be implemented by September 2011 to meet the "significant rising demand" for places in the borough due to the rising birth rate.
The council predicts there will be 300 more children of reception class age in the area in 2013 compared with 2006.
The schools being considered for expansion are St Edmund Campion Catholic Primary and Holyport CofE Primary in Maidenhead, which would each increase places from 45 to 60.
Predicting demand
Oakfield First in Windsor would change from 45 to 60 places.
Either Wraysbury Primary or Datchet St Mary's CofE Primary would also increase by 15 places.
Councillor Eileen Quick said: "Every child is entitled to a school place and the increasing birth rate means we can predict with a great degree of accuracy where future demand will be.
"Our investigations have produced a list of five schools which have the capacity in the parts of the borough where we know it will be needed.
"It is absolutely vital that we act now. If we don't, it is possible that some children living in the borough will not have primary school places here in September next year."
Two separate consultations are being held; one for Maidenhead and another for Windsor, Datchet and Wraysbury.
They will run from 13 September to Friday 29 October.