Figures show rise in autistic children in Reading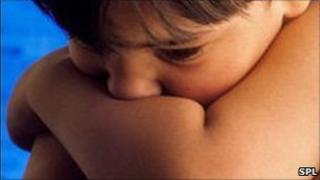 The number of autistic children in a Berkshire town has more than doubled figures show.
From 2000 to 2008 the number of children diagnosed with Autistic Spectrum Disorder (ASD) rose from 68 to 186, a Reading Borough Council report has revealed.
Tilehurst, one of the town's five wards, was found to contain the highest amount of youngsters with ASD.
Reading is to hold its first ever Autism Awareness Week from 2 October.
'Disruptive in class'
People with ASD, which include autism and Asperger's syndrome, have problems with social interaction, poor communication skills and tend to engage in repetitive behaviours.
The National Autistic Society has said the exact causes of autism were unknown.
Kate Manton, manager of the charity Berkshire Autistic Society, believes there could be a variety of reasons for the increase.
She said: "People are being diagnosed much earlier now than they were 10 years ago.
"Children at two and a half are being diagnosed, if the condition is fairly severe.
"Thirty years ago [someone] who was disruptive in class but fairly bright would be called naughty."
She added that "there are a lot of adults who have ASD who do not realise they have".
The week-long awareness will feature a wide range of events for people affected by the condition, their parents, carers and the professionals who help them.
The Berkshire Autism Alert Card, designed to be carried by people with autism, so they can show the card if they get into difficulties, will be launched at Madejski Stadium's Royal Berkshire Conference Centre.
Mark Ralph, lead councillor for education and children's services, said: "We are seeing a significant increase in the incidence of autism and it is important that parents and professionals alike improve their ability to recognise the condition and provide the appropriate support."