Murder by schizophrenia patient 'was not preventable'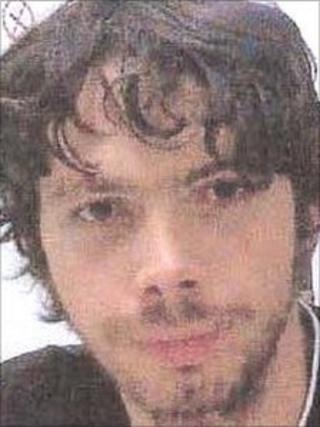 The actions of a man with paranoid schizophrenia who stabbed a stranger to death were "neither predictable nor preventable", an inquiry has concluded.
Father-of-three Daniel Quelch, 34, suffered 82 knife wounds in the attack in front of two of his children at his parents' Berkshire home in August 2007.
Benjamin Frankum, 28, of Littlehampton, West Sussex, was found guilty of murder in 2008 and detained indeterminately.
The inquiry has examined the care Sussex Partnership Trust provided him.
NHS South East Coast - the strategic health authority for Kent, Surrey and Sussex - commissioned the independent report by consultants Verita.
Its investigators said that although they identified a "number of failings and weaknesses in the actions of the statutory services during 2007" they could find "no link" between those and Frankum's actions on 23 August of that year.
"We conclude that there was no reason for the professionals to predict that Mr X [Frankum] was a risk to others," it stated.
"We consider that nothing professionals should have done would have prevented the homicide."
However, the report criticised the speed of an internal investigation of the trust, which was critical of the actions of certain individuals when it reported back in November 2007.
Frankum, who was arrested at the bungalow where he attacked Mr Quelch in Cherry Garden Lane near Maidenhead, told police he had been sent by MI5 to kill him.
He was ruled unfit to enter a plea but was convicted of murder at Reading Crown Court and was ordered to be detained in Broadmoor Hospital, where he remains.
At the time of Mr Quelch's death, Frankum was living in a housing association shared house in Littlehampton.
The report suggested he should have had a care co-ordinator and set out a number of recommendations including that the trust should review its approach to investigating "serious untoward incidents".