Family criticise report into Daniel Quelch murder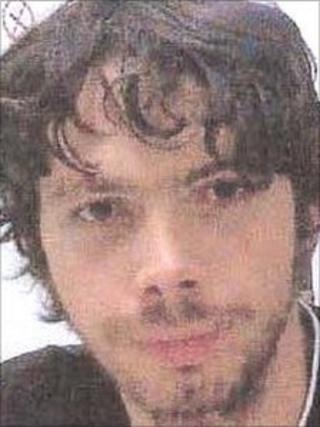 The family of a man stabbed to death by a killer with schizophrenia have criticised the findings of an inquiry into the murder.
Daniel Quelch, 34, was stabbed 82 times in front of two of his children at his parents' Berkshire home in August 2007.
Benjamin Frankum, 28, of Littlehampton, West Sussex, was found guilty of murder in 2008 and detained indeterminately.
The report into the care he received from an NHS trust concluded Mr Quelch's death "was not preventable".
Barbara Quelch, Mr Quelch's mother, told BBC News: "They had made arrangements for [Frankum] to move out of supported housing.
"In seven weeks they saw him deteriorate so badly that he couldn't even sleep in his room.
"They ignored the fact that this man was not coping."
NHS South East Coast - the strategic health authority for Kent, Surrey and Sussex - commissioned the independent report by consultants Verita into the treatment Sussex Partnership Trust provided.
Its investigators said that although they identified a "number of failings and weaknesses in the actions of the statutory services during 2007" they could find "no link" between those and Frankum's actions on 23 August of that year.
Lucy Scott-Moncrieff, co-author of the report, told BBC News: "I am very sorry that our report is adding to their pain and distress but we have to say it like we find it.
"Alarm bells did ring [but] this was a man who had no history that he was going to be violent."
Frankum, who was arrested at the bungalow where he attacked Mr Quelch in Cherry Garden Lane near Maidenhead, told police he had been sent by MI5 to kill him.
He was ruled unfit to enter a plea but was convicted of murder at Reading Crown Court and was ordered to be detained in Broadmoor Hospital, where he remains.
At the time of Mr Quelch's death, Frankum, who had been in and out of hospital with mental illness since 2001, was living in a housing association shared house in Littlehampton.
He had been diagnosed with "treatment resistant" schizophrenia and doctors had identified a combination of medications which helped control some of his symptoms.
The report described Frankum's pattern of taking medication as "erratic" and suggested a nurse should have been his care co-ordinator rather than an occupational therapist.