Asha Muneer murderer: 'If I can't have you, no-one can'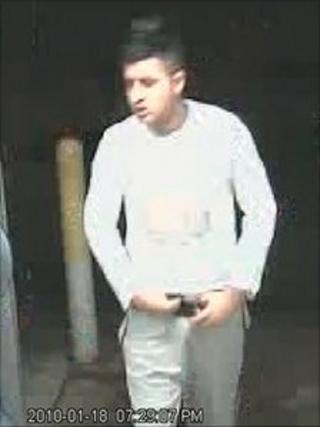 "I wish you go through hell and you die".
That was just one of the hundreds of text messages Gulamyr Akhter bombarded his ex-girlfriend Asha Muneer with in the months before he killed her.
For four weeks Reading Crown Court has heard details of the teenagers' relationship, which was dominated by physical and psychological violence.
Ms Muneer had ended their relationship in the summer of 2009 but Akhter refused to accept this, becoming even more possessive, controlling and abusive.
In the days leading up to her death, the 19-year-old made more than 620 calls to his former girlfriend - an average of 34 a day.
The university student later denied not only that he had killed her, but even said he did not have her number.
But the jury agreed with the prosecution that Akhter's jealousy and "total inability" to accept Ms Muneer's rejection of him led him to eventually murder her.
Left to die
He stabbed her in the face, head and neck more than 30 times - in an attack so vicious it broke the handle of the kitchen knife and bent its blade.
Akhter left her dying on the towpath next to the River Kennet in Reading on that cold night of 18 January.
When jogger Tegwyn Jones discovered the 18-year-old's body a few hours later, he initially believed it was a bag of rubbish and carried on running.
But he stopped to examine it after passing it again. That was when he noticed a pair of legs and was able to make out a hand and a head.
When police arrived to arrest Akhter the next day he lied and said he had been at home all night.
But as officers began studying CCTV and talking to his and Ms Muneer's friends, a picture of a planned and "deliberate" murder started to emerge.
During the trial friends of Akhter's appeared as prosecution witnesses, telling the court he had admitted "slicing her throat".
The court heard about a fight between the pair in Palmer Park in Reading in July 2009.
Ms Muneer had ended their relationship by then but they bumped into each other during a Mela festival and began arguing.
He punched her, slapped her and called her names.
That was also when Akhter told her: "If I can't have you, no-one can".
The A-level student and part-time shop assistant was murdered only weeks after she started seeing a new boyfriend.
CCTV trail
As officers studied CCTV footage from the night they were able to follow Akhter as he followed Ms Muneer through Reading after she finished work at the Laura Ashley shop at the Brunel Retail Park.
At one point during the walk Ms Muneer stops on the pavement, turns around to walk in the other direction but Akhter blocks her path and she carries on walking in the initial direction, trailed closely him.
The last sighting of Ms Muneer is shortly before 1830 GMT. She is seen walking towards the underpass where her body was found nearly two hours later. Akhter is still following her.
He is later captured on video walking in the other direction on his own.
At one point he stops and appears to wipe his hands in snow piled up by the side of the road.
The kitchen knife found near the murder scene, with Ms Muneer's blood on it, matched a set of three knives discovered in Akhter's home.
Akhter's defence claimed the evidence that convicted him was all circumstantial.
He admitted he had lied to police initially and in court he said he had arranged to meet Ms Muneer after she finished work but that she never turned up.
Despite his denial the jury convicted of him of murder.